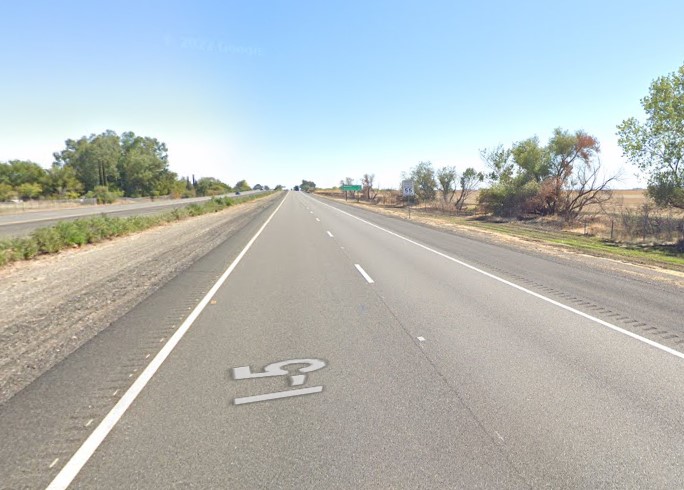 One woman, identified as Susan B., was killed, and another person, Evan B., was injured after a single-vehicle collision near Willows on Monday, January 23, 2023.
Reports confirmed that the deadly crash occurred around 6:00 a.m. on Interstate 5 near Country Road 35.
The 68-year-old female driver was driving a 2005 Ford at around 70 miles per hour, and the vehicle went off the road and onto the east gravel shoulder for unclear reasons.
The motorist abruptly turned west, overturning and landing in the southbound lane of Interstate 5.
Firefighters freed the driver from the car, and she was pronounced deceased at the scene.
Meanwhile, the 39-year-old male passenger was airlifted to Enloe Hospital after sustaining moderate injuries.

Fatal Single-Vehicle Collision Statistics
According to the Centers for Disease Control and Prevention, 1.35 million people die on America's roads yearly. These fatalities typically involve pedestrians, motorcyclists, and cyclists.
Crash-related deaths are the world's eighth-leading cause of death and the number one killer of children and teenagers.
For every 100 miles driven in 2020, there were 1.37 fatalities in the United States. There were 18.4% more road deaths in the first half of 2021 than in the previous year.
A single-vehicle collision can occur for a variety of reasons. Run-off-the-road incidents happen when drivers lose control of their car while speeding or making fast maneuvers on a wet, slick road. The road may be littered with branches or objects from trucks.
These situations can be prevented by wearing a seatbelt, remaining alert, and avoiding distractions while driving. Despite measures, people are at risk of being engaged in these sad traffic accidents.
Trusted Car Accident Attorneys in Willows
Car accidents can have severe physical and psychological implications. Hospitalization and medical care are expensive, as is the lengthy legal process required to pursue a legal claim against the responsible party. The consequences of these events are frequently disastrous.
It is usually advisable to consult with a lawyer after being seriously injured in a car accident. It is critical to speak with one immediately following a severe event. It is best to protect your legal interests following an automobile accident by filing a claim as soon as possible.
Count on our car accident attorneys in Willows to secure the compensation you are owed and deserve. Since taking these matters, we have obtained over $400 million in damage claims for our clients.
On a contingency fee basis, our legal team will ensure that you receive total compensation for your losses.
Don't hesitate to call (888) 488-1391 or through the website's "Do I Have A Case?" for a no-cost consultation with our legal team.