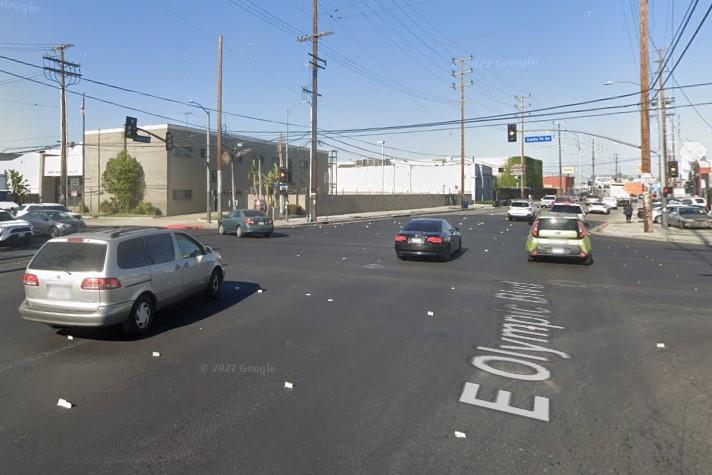 Five people were injured, four of them critical, following a multi-vehicle collision in Los Angeles on Sunday morning, January 22, 2023.
According to the Los Angeles Fire Department, the multi-vehicle crash involving at least three cars occurred at 1:29 a.m. at 2400 East Olympic Boulevard near the Olympic Bridge.
One patient was found trapped and extricated by the responders. A total of five people were reportedly injured, four of them in a critical state. Their current condition remains unknown.
The authorities are still investigating the circumstances leading to the crash, including whether speeding, alcohol, or drug played a role.
No other information was immediately available.

Multi-Vehicle Accident Statistics
Every minute, someone somewhere in the United States reports a car crash to the National Highway Traffic Safety Administration (NHTSA). Tragically, car accidents claim the lives of about 3,000 Californians annually.
Over 110,000 people each year die in automobile-related incidents in the United States, according to the National Safety Council. Since 1990, automobile incidents in California have resulted in 3,898 deaths and 2,710,000 injuries.
In the five years since 2013, the death rate has increased by an average of 23.5% per year, and experts predict that this increasing trend will continue for some time if government actions are insufficient.
A "multi-vehicle crash" occurs when three or more cars collide with each other. Over 13,000 people were killed in crashes involving four or more vehicles in 2010, according to data published by the National Highway Traffic Safety Administration.
Car Accident Lawyers in Los Angeles
If a loved one is killed or seriously injured in a car crash in California, the surviving family members are entitled to receive the same reimbursement as those who suffer a comparable loss or injury as a result of any other form of traffic-related tragedy in the Golden State.
If you or a loved one has been wounded or killed and you want to file a claim for personal injury or wrongful death, please don't hesitate to contact our highly regarded legal team. Getting in contact with us immediately will allow you to take advantage of our no-cost consultation service and find out how we may be of assistance to you.
Our trusted car accident lawyers in Los Angeles have extensive experience and distinctions advocating for accident victims. Our clients have been awarded compensation totaling $400 million so far.
Contact (888) 488-1391 or click the "Do I Have a Case?" on our website to schedule a free consultation with one of our lawyers.