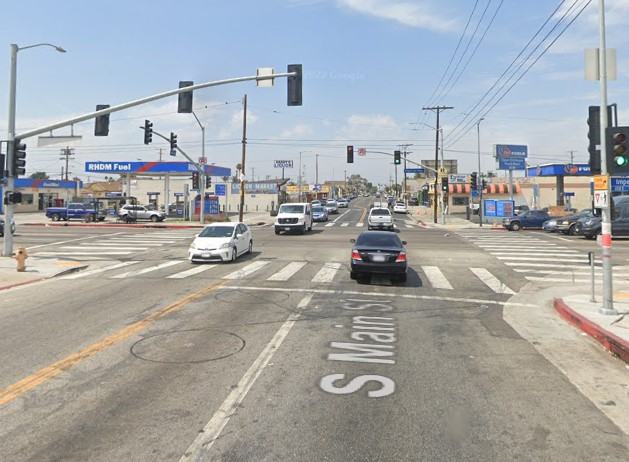 One person was killed and another was seriously injured after a car slammed into a building in Los Angeles on Sunday morning, January 22, 2023.
According to the Los Angeles Fire Department, the fatal crash occurred shortly before 5:06 a.m. at 11400 South Main Street in South Los Angeles.
The circumstances leading to the crash remain under investigation, but the impact resulted in one person getting trapped inside the vehicle, requiring extrication.
Responding firefighters and paramedics were able to send one person to a hospital in critical condition, but another was declared dead on the spot. The number of people involved was unclear.
Personnel from the City of Los Angeles Department of Building and Safety were sent to the scene to evaluate the building while the investigation continued.

Fatal Reckless Accident Statistics
Reckless driving contributes significantly to the annual toll of serious and fatal highway accidents in the United States. The National Highway Traffic Safety Administration defines "reckless driving" as a driver's willful and wanton disregard for the safety of others on the road, although knowing that doing so greatly increases the likelihood of an accident.
Estimating the number of fatal crashes that can be attributed to reckless driving is extremely difficult. However, a 2009 AAA study found that reckless driving was a factor in 56% of crashes from 2003 to 2007.
According to the Fatal Accident Reporting System maintained by the National Highway Road Safety Administration, speeding is a major factor in traffic fatalities.
Negligent motorists pose a significant threat to other road users because they prioritize their own needs above those of other road users. Accidents caused by reckless driving must be dealt with immediately. The drivers' insurance policies will most likely pay for whatever damage they cause.
Reckless Accident Victim Lawyers in Los Angeles
The majority of traffic collisions can be attributed to unsafe driving behaviors. To win a personal injury case in California, your attorney will likely focus on establishing that the other party's actions amounted to "negligence per se" or legal fault.
A civil case against the other driver may be successful in recovering damages if the injured person can prove that the accident was caused by the other driver's negligence. In California, you cannot legally drive recklessly or act recklessly in any other context. Contact a skilled and committed California reckless driving accident attorney without delay if either of these things ever happens to you.
Our award-winning reckless accident lawyers in Los Angeles County have years of experience and the expertise needed to advocate for accident victims. Our clients have been granted compensation totaling $400 million so far.
Contact (888) 488-1391 or click the "Do I Have a Case?" on our website to schedule a free consultation with one of our lawyers.