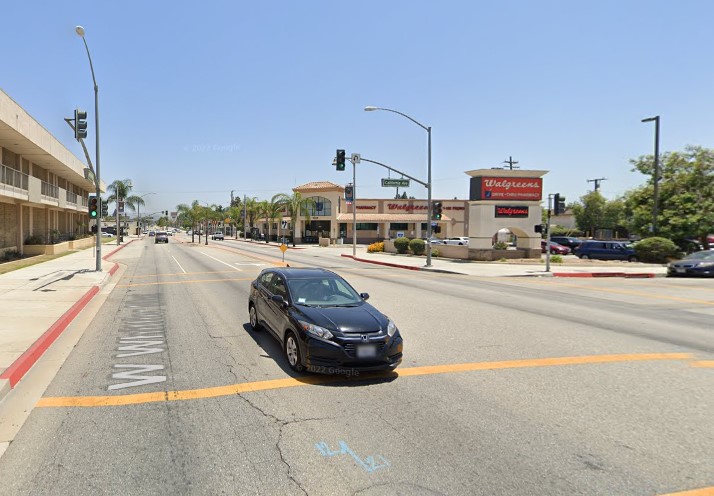 A person was sent to the hospital with injuries after a car crashed into a pole in Montebello, Los Angeles County, on Sunday morning, January 22, 2023.
According to the local authorities, the crash occurred around 3:17 a.m. at 1600 West Whittier Boulevard.
Responders arrived at the scene to discover a person stuck inside the vehicle. The injured occupant was taken to a nearby hospital with critical injuries. Their current condition remains unknown.
Initially reported as a hit-and-run crash, authorities detained a potential suspect, though it remains to be seen whether they were involved in the crash at all.
There are currently no other details available as officials continue their investigation.

Reckless Accident Statistics
Most of the serious and fatal highway accidents that occur every year in the United States can be traced back to careless drivers. According to the National Highway Traffic Safety Administration, "reckless driving" occurs when a motorist displays a flagrant lack of regard for the safety of other motorists or pedestrians on the road, despite being aware of the high risk of an accident being incurred as a result.
It is extremely challenging to estimate the number of fatal crashes that can be attributed to careless driving. When looking at crashes that occurred between 2003 and 2007, however, reckless driving was a factor in 56% of them, according to a AAA study conducted in 2009.
The National Highway Traffic Safety Administration's Fatal Accident Reporting System indicates that speeding is one of the leading causes of death on the nation's roads.
Inconsiderate drivers put everyone else on the road in danger by putting their own needs before everyone else's. There must be immediate action taken in the event of an accident caused by careless driving. Whatever damage the drivers cause, their insurance policies will most likely cover it.
Reckless Accident Victim Lawyers in Los Angeles County
Unsafe driving practices are a key contributor to traffic accidents. In California, proving "negligence per se," or legal culpability, on the part of the defendant, is often the primary emphasis of a personal injury or wrongful death lawsuit.
If the victim of an auto accident can show that the other driver's carelessness led directly to their injuries or death, they may be able to receive financial compensation through a civil case against the other driver. As with driving, being irresponsible is against the law in California. If either of these ever happens to you, do not hesitate to get in touch with a dedicated and experienced California reckless driving accident attorney.
Our award-winning reckless accident lawyers in Los Angeles County have years of experience and the expertise needed to advocate for accident victims. Our clients have been granted compensation totaling $400 million so far.
Contact (888) 488-1391 or click the "Do I Have a Case?" on our website to schedule a free consultation with one of our lawyers.