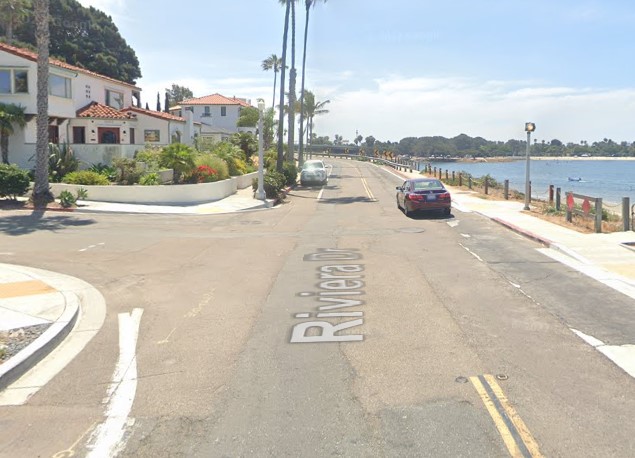 A suspected DUI crash led to one woman's death and injured a male in San Diego on Sunday, January 22, 2023.
Reports indicated that the fatal collision occurred early morning at Pacific Beach on the southbound lane of 3400 Riviera Drive.
A 22-year-old woman and a 24-year-old male were aboard a Chevrolet Tahoe ea, but they finally stopped, exited the van, and stood on the west sidewalk.
According to officials, a Toyota Tacoma was driving southbound on the same street and struck both victims while on the sidewalk and their Chevrolet Tahoe.
Paramedics confirmed that the female victim died at the scene while the man was taken to the hospital.
According to the police, the Toyota Tacoma was driven by a 22-year-old man who was charged with DUI.

Fatal DUI Crash Statistics
According to the National Highway Traffic Safety Administration, roughly 32 persons are killed in DUI accidents in the United States every day, or one every 45 minutes.
The number of drunk driving-related traffic accidents was expected to rise by 14% in 2020 from 11,654 in 2019.
In 2017, alcohol-related deaths increased by 5.8%, following a 6.9% increase in 2016, according to the California DUI Management Information System.
Drunk driving endangers the environment and other drivers—drunk drivers' careless driving results in a yearly fuel loss of 2 billion gallons.
These data emphasize the need for everyone to monitor their drinking habits and refrain from driving a motor vehicle after consuming a large amount of alcohol.
DUI Accident Lawyers for Victims in San Diego
Personal injury lawsuits may be filed against the driver whose negligence injured you. Medical expenses, lost wages, and time away from work are just a few difficulties DUI victims must face.
Those injured due to a DUI accident can rely on our law firm's dedicated representation. Drunk drivers should be held accountable and made to pay for the damages they cause to these victims.
Our firm's DUI accident lawyers in San Diego work tirelessly to secure the highest settlements on our client's behalf. By holding drunk drivers responsible, we can lessen the dangers and risks they pose on the road.
Reach us at (888) 488-1391 following a drunk driving accident in California, or use our "Do I Have a Case?" form to schedule a free consultation with one of our attorneys.