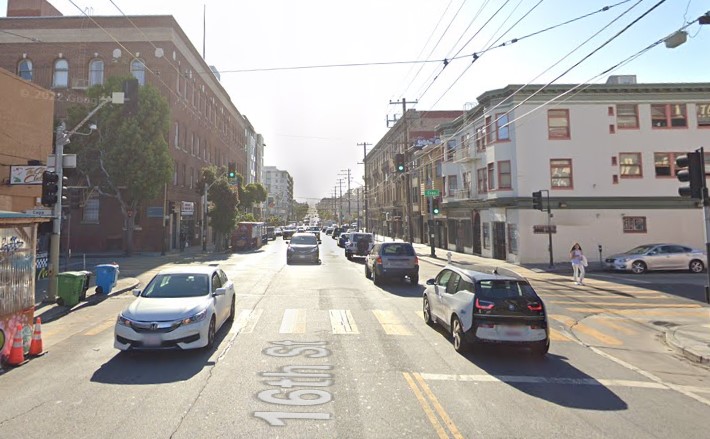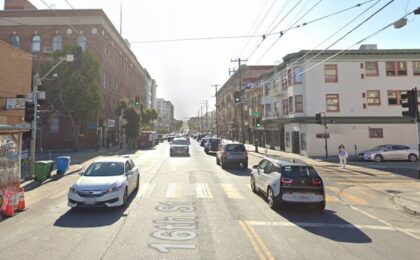 One person was killed, and two were injured after a hit-and-run crash in San Francisco early Sunday morning, January 22, 2023.
According to reports, the collision occurred around 2:00 a.m. near 16th and Capp Streets.
Authorities responded to the first collision involving a pedestrian and a car that fled the scene.
As a result of the collision, an adult female was sent to the hospital with non-life-threatening injuries.
A car accident involving the exact vehicle involved in the first collision was reported shortly after at 16th and Potrero Streets.
The victim and the suspect were hurt in their cars when authorities arrived. Responders assisted the victim and the suspect before transporting them to a nearby hospital.
The victim died from his injuries and was pronounced dead at the hospital.
Meanwhile, the suspect is in jail with non-life-threatening injuries.
Those with information are urged to call the San Francisco Police Department at (415) 575-4444.

Fatal Hit-And-Run Crash Statistics
In recent years, the frequency of pedestrian injuries and fatalities has climbed. For some time, the rate of pedestrian deaths has been dangerously high.
According to recent studies, California has the highest pedestrian fatality and serious injury rate in the country. In 2012, it was projected that 893 pedestrians died and over 14,000 were wounded in California.
In a hit-and-run accident, a car is involved but does not stop to help the injured victim. In addition to the pain and social and economic costs connected with injury incidents, hit-and-run accidents can worsen outcomes because victims are frequently delayed or do not obtain medical attention.
According to a new study, the number of people killed in hit-and-run accidents is increasing. In 2020, pedestrian deaths caused by hit-and-run accidents accounted for 24% of all pedestrian deaths.
One of the primary causes of pedestrian fatalities and injuries is failure to yield to pedestrians or braking too sharply. When walking on sidewalks, pedestrians should avoid drinking or taking drugs while on the road. They should also exercise caution when crossing driveways or parking lots to minimize the risk of being involved in these accidents.
Hit-And-Run Accident Attorneys in San Francisco
It is still crucial to seek legal representation after a hit-and-run accident, even if the negligent driver has not been found.
You can discuss your concerns with your attorney, especially if you are unfamiliar with the legal system. They will handle all insurance documentation, ensure it is accurate, and protect your rights. A lawyer's assistance can improve the settlement of an insurance claim.
Our renowned hit-and-run accident lawyers in San Francisco have a solid track record of representing injured victims in court. We have helped our clients receive compensation amounting to over $400 million.
Contact us at (888) 488-1391 or use our online "Do I Have a Case?" form to obtain a free case evaluation.