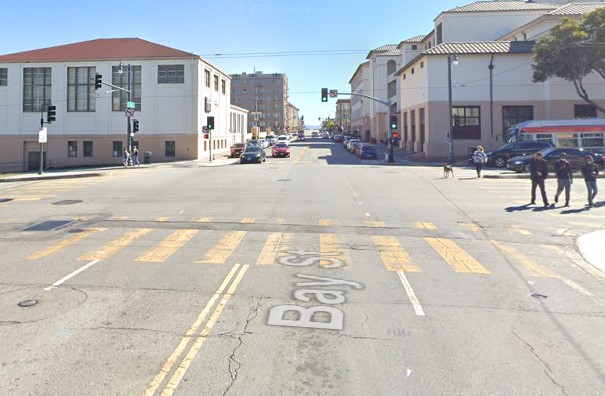 A pedestrian sustained severe injuries after a hit-and-run crash in San Francisco on Sunday night, January 22, 2023.
According to reports, the collision transpired around 6:40 p.m. at the junction of Van Ness Avenue and Bay Street.
When police and firefighters arrived at the scene about Sunday, they discovered a victim with critical injuries.
The driver sped away from the scene before authorities arrived.
Paramedics were called to the scene and transported the victim to the hospital for life threatening injuries.
Further investigations on the crash are underway.

Hit-And-Run Crash Statistics
According to the AAA Foundation for Traffic Safety, hit-and-run incidents injure or kill 680,000 people each year. Hit-and-run accidents have claimed more lives in recent years. These accidents were responsible for 24% of pedestrian fatalities in 2020.
A hit-and-run occurs when one vehicle collides with another and then flees without stopping to assist the injured.
In addition to the anguish and financial and emotional expenses, hit-and-run incidents can cause victims to be injured due to negligence or a delay in treatment.
Distracted driving is the leading cause of pedestrian injuries. A driver may speak with passengers, change the radio, or talk on the phone while driving. When you are multitasking, you are more likely to miss someone crossing the street.
It is vital to wear bright clothing in certain situations to reduce the likelihood of an accident. It is better if you cross the street slowly so that approaching cars can notice you.
Reliable Hit-And-Run Accident Lawyers in San Francisco
Accidents resulting in life-threatening injuries frequently leave victims with medical costs and a few years out of work. Victims may also feel psychological and emotional distress in addition to physical pain.
Filing a claim and securing compensation can be difficult and time-consuming. When pressed by an insurance company, having legal representation is critical to preserving your rights. The information gathered may result in the denial of your claim or a reduction in the driver's liability.
Our San Francisco hit-and-run accident lawyers are committed to examining the matter as soon as feasible. We use tried-and-true legal strategies with insurance providers to guarantee that damages are accurately calculated throughout the settlement.
On behalf of our clients, our firm has recovered more than $400 million in claims. As a law firm with over a decade of experience, our lawyers have the knowledge and experience to offer you with sound legal guidance.
To schedule an initial consultation, call us at (888) 488-1391 or fill out our online "Do I Have A Case?" form.