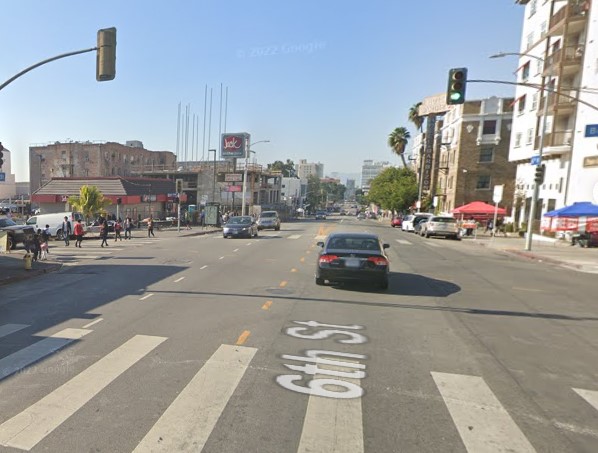 Authorities reported that a male pedestrian in his 20s was killed in a hit-and-run collision in Los Angeles Westlake area on Monday evening, January 23, 2023.
According to the Los Angeles Police Department, the fatal crash occurred around 7:30 p.m. near the West 6th Street and South Bonnie Brae Street intersection near MacArthur Park.
The car that struck the victim was reportedly heading west on 6th Street. The driver did not pull over to provide aid but fled the scene. No description of the suspect was available at the moment.
The pedestrian was declared dead on the spot by the responders. There were no updates on the victim's identification released by the authorities yet.
As the investigation and search continue, anyone who may have seen the crash is encouraged to contact the authorities.

Fatal Hit-and-Run Accident Statistics
Causing an auto collision and then fleeing the scene without providing aid is a serious offense in the United States. The motorist faces serious punishment, including incarceration, if law enforcement is able to locate and apprehend them.
On average, one driver in the United States causes an accident and then flees the scene every day. Nearly 2,000 individuals have lost their lives due to such disasters since 2006. Over 60% of the expected fatalities were predicted to be pedestrians.
Victims of accidents, whether on foot or in a car, are rarely helped by the people who cause them. After being pulled over for drunk driving or another traffic offense, some motorists have simply parked their vehicles on the shoulder or fled the area on foot.
Between 2009 and 2016, the number of people killed in hit-and-run accidents in California dropped by more than half. With an estimated 3,562 deaths each year, California is among the deadliest states in America.
Hit-and-Run Accident Victim Lawyers in Los Angeles
In the event of a car crash in California, victims can file a criminal complaint against the at-fault driver and a civil claim for damages with their auto insurer.
If you or a loved one were seriously hurt or killed in a hit-and-run accident because of someone else's negligence, a claim for personal injury or wrongful death may be your best option for financial compensation. Call one of our reputed attorneys to talk about your claim and your legal options.
Our trusted hit-and-run accident victim lawyers in Los Angeles have extensive experience and accolades advocating for accident victims. Our clients have been awarded compensation totaling $400 million.
Call (888) 488-1391 now or click the "Do I Have a Case?" on our website to set up a free consultation with one of our attorneys.