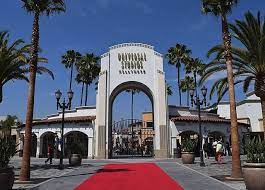 A performer was hospitalized following a stunt accident at Universal Studios Hollywood in Universal City, Los Angeles County, on Monday afternoon, January 23, 2023.
According to the Los Angeles County Fire Department, the workplace accident occurred around 2:10 p.m. at Universal Studios Hollywood, a theme park in the San Fernando Valley area.
The park visitors who witnessed the stunt reported that the performer fell into the water from one of the towers on the set of the WaterWorld show. It happened in the sequence where the villain catches fire and plunges into the water just before the grand finale.
The other cast members pulled the unconscious performer from the water and escorted him backstage. The show was reportedly a full house, and the initial reports stated a possible drowning.
The injured performer was hospitalized, and his current condition remains unknown. The investigation into the accident continues.

Workplace Accident Statistics
Over 4,500 workplace fatalities and injuries are reported annually in the United States, according to OSHA. Statistics from the Bureau of Labor show that in November 2020, 66.7% of American workers experienced a work-related injury. This number has remained unchanged from this time last year.
Even while the number of claims for workers' compensation has gone down, the number of fatalities on the job has remained stable. Increased by 2% from the previous year, the total number of workplace fatalities was 5,333 in 2018. Since 2010, the yearly mortality toll has steadily increased.
The number of workplace deaths rose by 2% in 2018. In 2019, 5,333 workers were killed due to workplace accidents. In 2015, 16% of all accidental deaths were the result of trips, slips, and falls. About 40.2 percent of all fatalities were attributable to these causes.
Most workplace deaths occur as a result of car accidents, falls, or violence. Falls and muscle strain from lifting and shifting big objects are the most common causes of non-fatal injuries on the job.
Workplace Accident Lawyers in Los Angeles County
A lawyer specializing in workplace accidents can protect your interests and help you obtain your full workers' compensation benefits.
You may find the insurance company more inclined to negotiate a reasonable settlement if an attorney represents you.
Those who must appear in court should hire legal representation. If you require legal assistance, you can count on our reputed law firm to advocate on your behalf in court and secure a favorable ruling.
Our trusted workplace accident lawyers in Los Angeles County have extensive experience and accolades advocating for accident victims. Our clients have been awarded compensation totaling $400 million.
Call (888) 488-1391 now or click the "Do I Have a Case?" on our website to set up a free consultation with one of our attorneys.