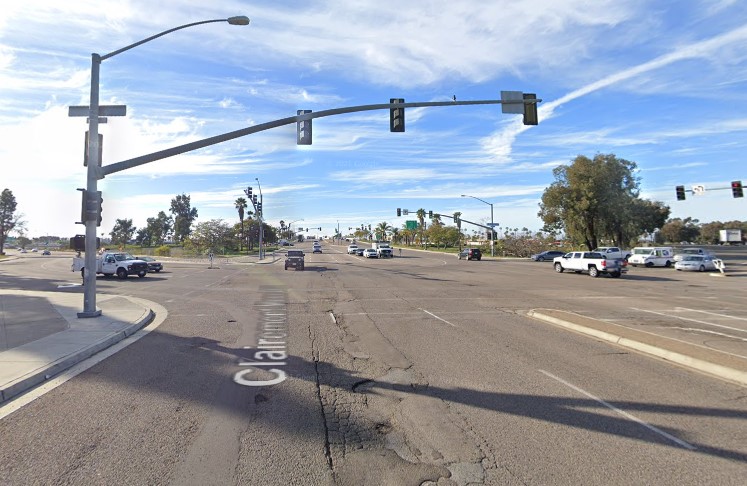 A 53-year-old motorcyclist was seriously injured in a hit-and-run collision in San Diego on Monday night, January 23, 2023.
According to reports, the crash occurred around 11:00 p.m. at the intersection of Clairemont Mesa Boulevard and Kearny Villa Road.
Authorities state that the victim was riding his motorbike on a green light when another vehicle traveling northbound on Kearny Villa Road struck him and fled the scene.
Paramedics rushed the 53-year-old victim to the hospital with cracked ribs and a fractured left ankle. It was not believed that his injuries were life-threatening.
According to investigators, it was unknown whether the driver who fled the scene following the crash was intoxicated.
Investigations on the collision are ongoing.

Hit-And-Run Collision Statistics
According to the AAA Foundation for Traffic Safety, hit-and-run accidents injure or kill 680,000 Americans yearly. According to recent statistics, the number of people killed in hit-and-run accidents is rising. These mishaps accounted for 24% of all pedestrian fatalities in 2020.
According to studies, California has the highest pedestrian fatalities and serious injuries rate. In 2012, California had over 14,000 pedestrian injuries and 893 pedestrian deaths.
Hit-and-run accidents happen when one vehicle collides with another and flees the scene without helping the injured victim.
The leading cause of pedestrian injuries is distracted driving. While driving, the driver may talk on the phone, adjust the radio, or engage with other passengers. When multitasking, one is more likely to overlook someone crossing the street.
Pedestrians are encouraged to wear bright clothing as a precaution to avoid injury. You should also cross the roadway cautiously and only when an oncoming vehicle is visible.
Hit-And-Run Accident Attorneys in San Diego
When a loved one dies, one's perspective on life gradually shifts. Other companies, such as insurance companies, may also approach you. Before taking any legal action, it is essential to contact an attorney.
During this time, the relatives of the dead must submit a wrongful death lawsuit. Families who have unexpectedly lost a loved one may bring a civil action to seek compensation for their financial losses, emotional sorrow, and physical pain.
After being injured in a hit-and-run accident, our hit-and-run attorneys in San Diego will fight for the compensation you deserve. Clients can concentrate on improving their health or mourning their losses without interruption.
For an initial consultation with one of our attorneys, contact (888) 488-1391 or fill out our "Do I Have A Case?" link whenever you require legal assistance.