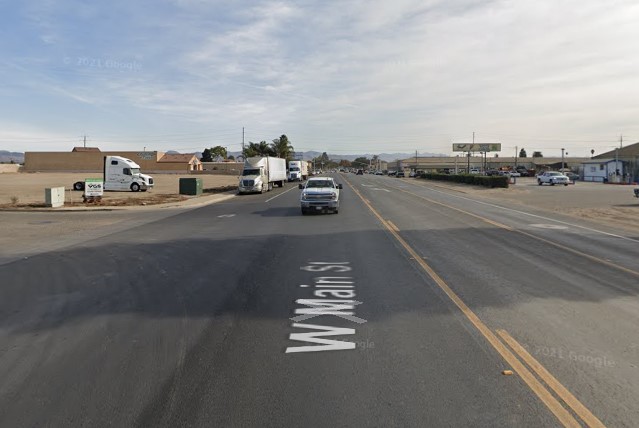 Authorities reported that a 21-year-old man was killed following a collision between a vehicle and a box truck in Santa Maria on Monday evening, January 23, 2023.
According to the Santa Maria Police Department, the fatal two-vehicle crash occurred at 6:44 p.m. on West Main Street and Kathleen Court, west of North Blosser Road.
Responders from the police and Santa Maria Fire Department arrived at the scene and located a 2009 Cadillac CTS 4-door heading west on Main Street, colliding with a large white box truck exiting Kathleen Court and into Main Street.
The 21-year-old Cadillac driver, the vehicle's only occupant, was declared dead on the spot. His identity was not released until the next of kin was notified. There were no other recorded injuries.
The section of Main Street between Blosser Road and Hansen Way was closed for a while as the SMPD Traffic Bureau looked into the deadly collision.

Fatal Truck Accident Statistics
Truck drivers are less likely to sustain life-threatening injuries or die in a collision, thanks to the better structural integrity of such vehicles. This is the leading cause of mortality for both drivers of smaller vehicles and pedestrians, as reported by the National Safety Council. Any person who gets in a collision with one of these massive trucks is in grave danger, both physically and psychologically.
In the United States, truck-related accidents account for about 4,000 deaths annually. However, whereas only 2% of accidents include these large vehicles, they are responsible for 11% of fatalities.
Neither federal nor state law in California permits the operation of a large vehicle at speeds in excess of 55 miles per hour. One strategy for saving lives is to reduce the maximum speed restriction for semi-trucks.
According to the California Office of Traffic Safety, there were over 28,000 accidents involving trucks in the year 2017. Over 9,000 people were injured that year, and at least 369 people lost their lives.
Truck Accident Lawyers in Santa Barbara County
If you or a loved one were hurt in a truck-related traffic accident in California, you have the right to file a physical injury or wrongful death claim in California court. We are a highly regarded law firm ready to serve you when the time comes.
Get in touch with us if you want to talk to one of our specialist lawyers about your claim and find out how we can help you improve the amount of money you receive in a settlement from the insurance provider.
Our trusted truck accident lawyers in Santa Barbara County have extensive experience and accolades advocating for accident victims. Our clients have been awarded compensation totaling $400 million.
Call (888) 488-1391 now or click the "Do I Have a Case?" on our website to set up a free consultation with one of our attorneys.