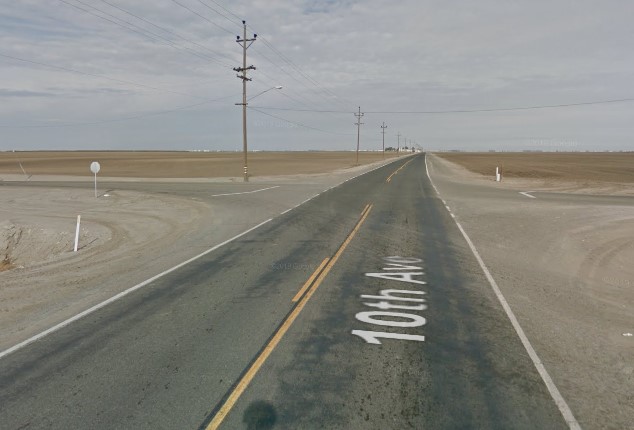 A two-vehicle crash led to the death of two drivers in Hanford on Tuesday night, January 24, 2023.
Reports indicated the deadly collision transpired around 7:00 p.m. near 10th and Niles Avenues west of Corcoran.
Officers were dispatched and discovered a Ford Escape and a Toyota Camry at the scene.
Witnesses suffered burns while pulling the driver of the Ford out of the blazing vehicle through the sunroof.
The driver was transferred to Community Regional Medical Center, where he died shortly afterward.
Meanwhile, the 26-year-old male Toyota driver was pronounced dead at the site.
The crash is still being investigated, and it is unknown whether alcohol or drugs contributed.

Fatal Two-Vehicle Crash Statistics
According to the Fatality Analysis Reporting System, 35,766 fatalities occurred in 38,824 fatal car accidents in the United States year 2020. Around 11.7 deaths per 100,000 individuals and 1.34 deaths every 100 million kilometers driven.
In California, traffic accidents kill around 10,000 people unintentionally each year, with motor vehicle collisions accounting for more than half of those fatalities. The gravity of the issue is depicted in this diagram.
Since 2013, there has been a 23.5 percent increase in fatal car accidents across the state. There were 4,857,866 car-related incidents in 2017, with 3,898 fatalities and 276,823 injuries.
When driving, you must maintain a good following and passing distance, obey traffic laws, and avoid hurting yourself or other road users. Despite these safeguards, fatal traffic accidents occur regularly.
Reliable Car Accident Attorneys in Hanford
Victims of car accidents frequently die or suffer severe injuries that last months or years. Lacerations, shattered bones, brain injuries, spinal injuries, and head injuries can all result from a severe collision.
After a car accident, you might wonder how much your claim is worth, especially if you have experienced considerable medical expenditures and missed wages.
These collisions entail complex situations that result in human injuries. The causes of a crash can take days, weeks, or even months to determine. Investigation teams must carefully consider potential reasons for its cause.
Our car accident attorneys in Hanford are ready to investigate the case as soon as possible. As a result of our expertise and knowledge, we will be able to win your case, regardless of what the underlying reasons, responsible parties, or essential legal requirements are.
We can help you safeguard your legal rights at every step. To obtain substantial financial benefits, fill out our online "Do I Have A Case?" form or call us at (888) 488-1391.