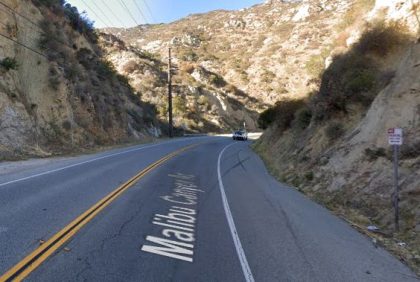 An 18-year-old man identified as Parker S. was killed after a deadly multi-vehicle crash on Malibu Canyon Road on Tuesday morning, January 25, 2022.
The accident happened in the 2000 block of Malibu Canyon Road near Adamson Flat at around 12:15 a.m.
Several vehicles collided on the roadway under unclear circumstances. The number of vehicles involved and why the accident occurred have not been established.
One person was killed in the crash. He was pronounced dead at the scene. No other injuries were reported.
The California Highway Patrol is further investigating the cause of the accident.

Fatal Multi-Vehicle Crash Statistics
A multi-vehicle crash occurs when three or more cars collide on the road. They are frequently triggered by a "chain reaction" crash, in which one car collides with another, which then collides with other vehicles on the road.
Collisions with traffic can transform people's lives for the worse. People usually don't consider how hazardous cars may be and how easily catastrophic and even fatal car accidents can occur because they occur so frequently in our lives.
Every year, millions of people are injured, and tens of thousands are killed on America's highways. According to the report, 33,654 persons died in fatal car accidents in 2018, while the Fatality Analysis System (FARS) of the United States Department of Transportation reports 36,560 deaths. ​
According to the National Highway Traffic Safety Administration (NHTS), multi-vehicle collisions account for less than 10% of all accidents in any given year.
Los Angeles Fatal Car Accident Attorneys for Victims
The victim's family is vulnerable to exploitation by the opposite party and insurance companies. To obtain the justice and compensation they are entitled to, the victim's family should consult with an attorney and file a wrongful death lawsuit.
Through the wrongful death litigation, the guilty party will be legally compelled to offer financial compensation for the decedent's medical bills, funeral expenses, pain, and suffering.
During this terrible period, attorneys can be a compassionate and helpful guide for the bereaved family. They will fight tenaciously for their client's rights and best interests while also holding the responsible party accountable for their negligence.
Suppose you have lost a family member in a deadly multi-vehicle collision. In that case, you can rely on Arash Law's Los Angeles County fatal car accident attorneys. When things go tough for you, their legal assistance could come in handy. We will also communicate with insurance companies to ensure that you receive your money.
To contact our law company, call (888) 488-1391 and get a free consultation with one of our automobile accident attorneys.