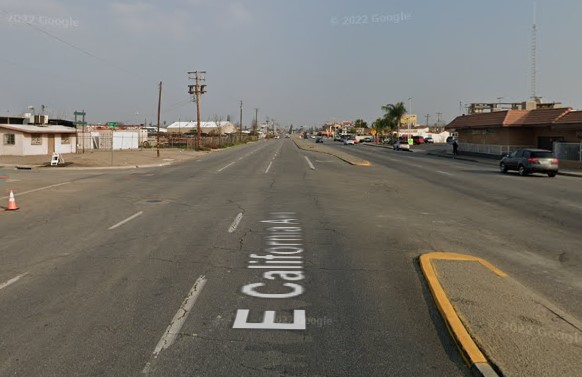 A vehicle hit and injured a 15-year-old girl in east Bakersfield on Wednesday morning, January 25, 2023.
According to reports, the collision occurred around 8:30 a.m. at Brown Street and East California Avenue.
Officials received calls about the crash and discovered a car had struck the victim.
She was taken to the hospital after sustaining light to moderate injuries.
Further details on the crash are ongoing.

Pedestrian Collision Statistics
A study by the Governors Highway Safety Association found that cars killed 7,485 pedestrians in 2021, which was the most in 40 years.
In 2020, 8.6% of pedestrian deaths were caused by people going too fast, up from 7.2% in 2019. Speed has a significant effect on the safety of pedestrians. A pedestrian's risk of being killed by a vehicle increases from 10% at 23 mph to 90% at 58 mph.
When a car hits a pedestrian, the person is usually seriously hurt. Pedestrians involved in car-pedestrian collisions are more likely to suffer serious injuries.
One of the main reasons pedestrians get hurt or die is that drivers don't stop for them or stop too quickly.
To stay safe, people on foot should always walk on the sidewalk, avoid alcohol and drugs, and be careful when crossing parking lots and driveways. So they are less likely to get hurt when they meet these animals.
Trusted Pedestrian Accident Lawyers in Bakersfield
Even when crossings are not strictly necessary, pedestrian safety should always come first. In an accident, pedestrians always have the right of way. If a legal infringement has been committed, the offender will be questioned.
The victim's relatives may bring a wrongful death case to seek compensation for their losses. Damages for death or emotional suffering may be sought.
Our firm continually prioritizes our clients' needs. Following a pedestrian accident, our pedestrian accident lawyers in Bakersfield will aggressively pursue the financial damages that their clients deserve.
Our goal is to reduce traffic accidents by making drivers accountable for their actions. For a free case review with one of our reputable attorneys, call (888) 488-1391 or click the "Do I Have A Case?" link on our website.