At least one person was injured after a traffic crash involving several vehicles in Hemet on Saturday morning, January 29, 2022.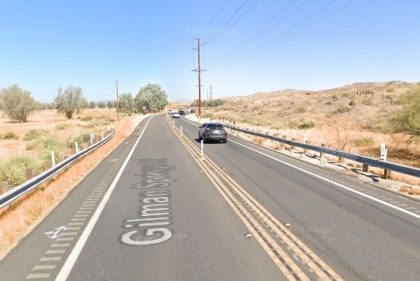 According to the initial reports from the California Highway Patrol, the crash happened at around 9:10 a.m. on State Route 79 near Gilman Springs Road.
A small truck veered into the path of oncoming traffic for unclear reasons and crashed into multiple oncoming vehicles.
Emergency personnel later arrived at the scene and treated victims with possible brain injuries and a broken leg.
Additional information about the accident is unavailable at the moment. The identities of the involved parties have not been disclosed.
Local authorities are further investigating the cause of the crash.

Car Accident Statistics
According to the National Highway Traffic Safety Administration (NHTSA), 3,304 people died in car accidents in California in 2017. Driving in any portion of California is perilous.
In 2017, motor vehicle incidents on surface streets like Jurupa Ave., Wells Ave., and Pierce St., and nearby freeways like the 91, 215, and 60, resulted in 2,119 injuries and deaths in Riverside alone.
These tragedies are only made worse because the majority of them could have been avoided; distracted driving is responsible for over 80% of all traffic collisions.
A multi-vehicle collision occurred in this case. A three-car or more-vehicle collision is sometimes referred to as a multi-car accident. When six or more cars are involved in a collision, the term 'pile-up' is sometimes used to describe the situation.
Intoxicated or distracted driving and speeding or being distracted while driving cause the majority of these collisions.
Riverside County Auto Accident Lawyers for Victims
A multi-vehicle accident lawsuit usually requires the services of an experienced attorney due to the possibility that the negligence of multiple parties caused the accident. Depositions of both the driver and witnesses are often necessary before a case can be resolved.
Our automobile accident lawyer believes that you should file a lawsuit as soon as possible after a collision to safeguard your legal rights.
The easiest way to get started is to speak with a car accident lawyer. If you've been injured in an accident, you should consult with an attorney about your legal options.
The experienced Riverside County auto accident lawyers from Arash Law can answer any questions you may have. After an injury accident, you'll be in a position to make an educated decision regarding your next steps. Contact our personal injury team today at (888) 488-1391 for a free consultation on your case.