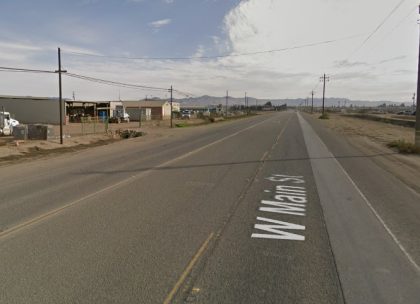 A truck crash involving another car killed a 21-year-old driver in Santa Maria on Monday night, January 30, 2023.
The deadly collision reportedly transpired around 6:45 p.m. on West Main Street.
According to authorities, the 21-year-old man was driving a Cadillac CTS four-door sedan when it collided with a large white box truck leaving Kathleen Court.
Paramedics were called, and they pronounced the victim dead at the scene.
The driver's identity has not been released, pending notification of his next of kin.
Further investigations into the crash are ongoing.

Fatal Truck Crash Statistics
According to NHTSA statistics, in 2010, large trucks accounted for 8.9% of traffic fatalities but only 3.8% of injuries and 5% of property damage. Combination trucks made up 64.6% of the 4,842 large trucks involved in fatal collisions.
On American highways and roads, fatal collisions involving large trucks are common. Due to the size difference between the vehicles involved, tractor-trailer collisions are more likely to result in fatalities than other traffic collisions.
Large trucks, excluding buses and recreational vehicles, are defined as medium or heavy trucks weighing more than 10,000 pounds. Both commercial and noncommercial cars are included in this collection.
The majority of fatalities in large truck accidents are passengers. The vulnerability of passengers in smaller vehicles is the main issue.
Smaller vehicles may underride trucks in collisions because trucks frequently weigh 20 to 30 times more than passenger cars and have more height and ground clearance.
What To Do After an Accident
The first thing you need to do if your car gets into an accident is to stop. A hit-and-run is a serious crime punishable by the law. Immediately notify the police or CHP if someone is killed or injured in an accident before law enforcement arrives. Any passenger in the car at the time must report the collision to the police or the CHP if the vehicle's driver is physically incapable of doing so.
Ensure that your vehicle is moved off the road if there have been no injuries or deaths. The police may impound vehicles left on the highway or street without being removed.
Trusted Truck Accident Attorneys in Santa Maria
Severe injuries are frequently the result of truck accidents. It may be challenging to pursue such a case independently, so hiring a truck accident lawyer is best.
As professionals, truck drivers are expected to abide by all laws and rules. They typically cause collisions involving their large vehicles. After a tragic accident, the injured party may file a lawsuit against the responsible party.
Do not hesitate to contact our truck accident attorneys in Santa Maria if you were hurt or sustained severe injuries in a truck accident. Allow our legal team to advocate for your entitlement to equal compensation.
They can aid you in obtaining the best result for your claim due to their extensive training and experience.
Contact us at (888) 488-1391 or complete the "Do I Have A Case?" form on our website to learn more about your options.