One unidentified man was seriously injured following a T-bone crash in Apple Valley on Friday afternoon, February 4, 2022.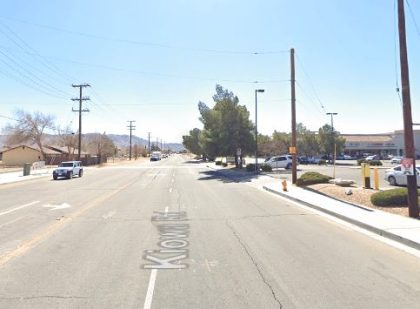 The collision transpired at approximately 12:14 p.m. on Kiowa Road near Roundup Way in Apple Valley.
A Tesla reportedly tried to overtake other vehicles when it T-boned a Honda Civic trying to turn left into the Hilltop Tavern and Inn.
The Honda driver was trapped inside the wreckage and was extricated by firefighters from the Apple Valley Fire Protection District.
The Honda driver was seriously injured following the mishap and was airlifted by a Mercy Air 22 helicopter to Arrowhead Regional Medical Center.
It's unclear whether other people were injured in the mishap. An active investigation of the case is currently underway.

T-Bone Crash Statistics
A T-bone collision, also known as a side-impact collision, happens when the front of one vehicle collides with the side of another vehicle, forming the shape of a "T" at the point of impact. They occur when a driver loses control of their car and skids sideways on a highway or expressway.
According to the National Transportation Highway Safety Administration, T-bone collisions kill approximately 8,000 people in the United States each year.
According to highway safety data, side-impact collisions were responsible for 27 percent of passenger deaths in 2017. These are especially hazardous for both the driver and the passengers. The side of the car has less capacity to absorb impact force and can result in major life-threatening injuries.
A side-impact or T-bone collision is typically caused by speeding, running a red light, or failing to stop at a stop sign.
It is critical always to look both ways when passing through a crossing, even if the light is red. Don't assume that every driver is following the road rules or driving cautiously.
San Bernardino County Accident Lawyers for Victims of T-Bone Crashes
If you have been injured in a car accident, you should get legal counsel from an experienced California accident lawyer. The insurance company for the other driver is not on your side. Their job is to pay you the least amount of money feasible.
In any car collision, determining fault and blame is critical. Even if you are certain that you are not at fault, do not point fingers or accuse the other party of wrongdoing. Allow your California car accident lawyer and the authorities to handle that side of the case. It's one less issue for you to be concerned about during this trying time.
When you seek the assistance of an experienced San Bernardino accident lawyer, they will look at the situation from every viewpoint. They will identify who is liable and what insurance policies may be available to you to receive full and fair reimbursement for your losses.
Arash Law is ready to help with professional California car accident attorneys if you require dependable legal assistance following a car accident. To receive your free vehicle accident case review, call Arash Law today at (888) 488-1391 or fill out our simple online intake form.