Basketball legend Gene Ransom was dead at 65-years-old after getting shot in a suspected road rage incident in Oakland on Friday evening, February 5, 2022.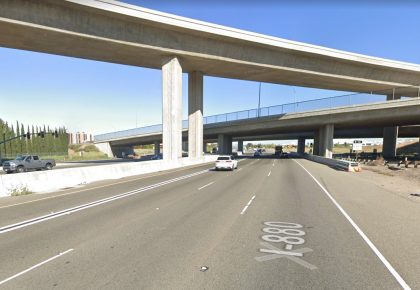 According to the initial reports from local authorities, the incident occurred at Interstate 880. Officers received a report about a single-vehicle crash in the area, and they were surprised at what they found.
They found a black Honda Civic stopped on the highway, and inside was Gene Ransom, unconscious with a fatal gunshot wound.
According to authorities, the victim was hit at least once, and his car drove into a guardrail before coming to a halt in the middle of the road.
The 65-year-old basketball star was on the way to pick up his girlfriend at the West Oakland BART station when the incident occurred.
Gene Ransom was one of the greatest point guards in California Basketball History. Unfortunately, he was killed in the incident. Officers suspect that he might have been a victim of a road rage incident.
Local authorities are further investigating the case.


Road Rage Accident Statistics
According to the AAA, road rage, characterized by aggressive driving, is a factor in more than half of all fatal car accidents. According to separate year-long research, road rage episodes resulted in around 30 deaths and 1,800 injuries per year.
According to Everytown Research & Policy, the number of road rage injuries and deaths has climbed every year since 2018.
Every 18 hours on average in 2021, a person was shot and either injured or killed in a road rage incident. The average number of individuals shot and killed or injured in road rage incidents has nearly doubled in the last year.
Over the last four years, the monthly average has been 22 deaths and injuries. The monthly average has risen to 42 deaths and injuries this year.
Heavy traffic, waiting at stoplights, seeking a parking spot, or even waiting for passengers can all contribute to a driver's rage.
Wrongful Death Attorneys for Road Rage Victims in Alameda County
No amount of money can make up for your loss. At the very least, you should not have to worry about covering large costs related to a loved one's untimely death.
You can hold the responsible person accountable and relieve the financial burden caused by your loss with the competent legal advice of a wrongful death attorney during this painful time.
The death of a loved one unexpectedly is the most difficult to comprehend, especially when someone else is to blame. Whether the premature loss of someone you love was caused by another's negligence, wrongful action, or intentional injury, the legal experts at Arash Law can help you deal.
Our caring Alameda County wrongful death lawyers can assist you in obtaining the maximum compensation available under state law.
A deadly automobile accident attorney from our firm can handle all the difficult legal processes. To book your free no-obligation fatal vehicle accident case assessment, call Arash Law at (888) 488-1391 or contact us online.