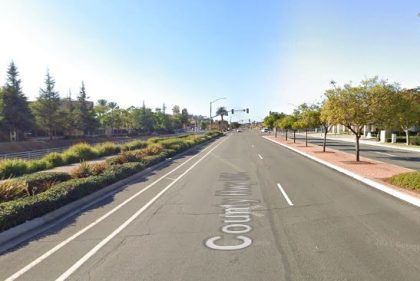 An unidentified 29-year-old pedestrian was killed after getting struck by a pickup truck in San Marcos on Wednesday night, February 9, 2022.
The accident happened at approximately 11:24 p.m. in the 1300 block of Mission Road in San Marcos.
The victim was reportedly trying to cross the street when a Dodge Ram 1500 suddenly struck him. The driver remained at the scene and willingly cooperated with authorities.
Unfortunately, the unidentified pedestrian was killed in the crash. The identities of the involved parties have not been disclosed.
It's unclear whether intoxication or speeding were factors in the mishap. An active investigation of the case is currently underway.

Fatal Pedestrian Accident Statistics
Pedestrians are more vulnerable to traffic hazards than passengers in private vehicles, motorcycle riders, and bicycles. It's because they aren't adequately protected in the event of an accident.
Unfortunately, pedestrian accidents have been on the rise in recent years. According to the Governors Highway Safety Association, pedestrian fatalities in the United States climbed by 27% between 2007 and 2016, while other traffic-related deaths declined by 14%.
In 2017, 5,977 pedestrians were killed in car accidents in the United States. One person dies every 88 minutes, according to estimates. In 2017, an estimated 137,000 pedestrians were treated in emergency departments for non-fatal crash-related injuries.
Compared to other states, statistics reveal that California is extremely risky for pedestrians. In 2018, 893 pedestrians were killed, and 14,000 were injured on California highways.
Driver negligence, speeding, and failure to yield to pedestrians are common causes of pedestrian accidents. It is vital to get the guidance of an experienced attorney when dealing with issues like this.
San Diego Accident Lawyers for Victims of Fatal Pedestrian Accidents
Families grieving the loss of a loved one may make rash decisions about their legal options. This is because they strongly recommend hiring a wrongful death attorney with extensive experience.
The victim's family can file a wrongful death lawsuit to recover damages incurred from the tragedy. Some damages covered by the wrongful death claim are lost wages, funeral expenses, and pain and suffering.
Accident victims in San Diego County should contact an expert attorney as soon as possible. A wrongful death claim can be pursued with the help of a San Diego accident lawyer.
Arash Attorney, a San Diego personal injury law practice, is widely regarded as one of the best in the city. This is the goal of our experienced legal team: to get you the most money feasible in your case.
The best vehicle accident injury attorneys in San Diego may be reached by dialing (619) 431-4840 immediately. We provide free phone and in-person consultations!