One person was killed in a car accident near Brawley on Thursday morning, February 10, 2022.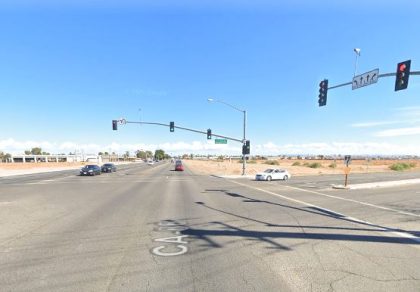 The fatal two-vehicle crash happened at around 9:20 a.m. near Brawley and State Route 86.
A 2019 Kia collided with a man driving a Harley Davidson who was approaching State Route 86.
The driver of the Davidson was pronounced dead at the scene, but the Kia driver was unharmed.
According to the California Highway Patrol, alcohol or drug impairment did not appear to be a factor in the crash.
There are no other details available.
The crash remains under investigation.

Fatal Two-Vehicle Crash Statistics
Every 60 seconds, a car accident occurs somewhere in the United States. There are millions of cars on U.S. roads every day, so this isn't surprising.
Because of the high number of vehicles sharing the road, traffic congestion, gridlock, and, most importantly, car accidents resulting in death or serious injury are all but guaranteed.
Automobile-related fatalities and injuries in the United States have increased dramatically over the years. According to the National Safety Council (NSC), a total of 38,000 people were killed in car accidents in the U.S. in 2019, according to the National Safety Council (NSC).
The most common causes of these car accidents are people who drink and drive, aren't paying attention, speed, or don't follow the road rules at all.
Imperial County Car Accident Lawyer for Victims of Fatal Two-Vehicle Crash
If a member of your family was killed in a car accident, it's understandable that you'd be upset, bewildered, or terrified. Even so, it would be nice if you didn't have to go through this tragic event on your own.
After an accident, what you do can either help or hurt your case. It's critical to recall the events of a car accident after they've occurred. Our team will use these facts and witness testimony to build a strong case that has the best possible chance of getting you compensation.
In the meantime, a wrongful death lawsuit can be filed by the victim's family with the help of an attorney. Compensation for medical bills, funeral expenses, pain and suffering for victims' families, and lost wages can be obtained by lawyers on behalf of their clients.
Our Imperial County car accident lawyers at Arash Law can assist the victims in this difficult time.
They'll do everything in their power to protect the rights and interests of their clients, and they'll make sure that whoever committed the wrong is held accountable. To schedule a free consultation with one of our attorneys, please contact us at (888) 488-1391.