Janice Longerier ran over bicyclist after an argument on Locust Street; Victim, a 31-year-old man, sustained serious injuries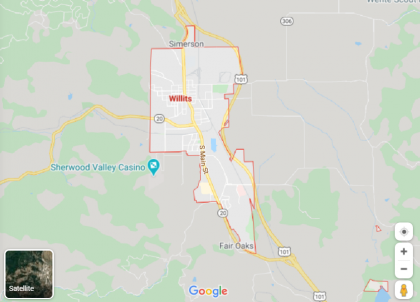 A 31-year-old bicyclist was left severely injured after a road rage attack in Willits last February 14. The suspect, Janice Longerier, a 47-year-old woman, allegedly ran over the victim on Locust Street after having a heated argument with the bicyclist. The victim was immediately airlifted to Santa Rosa Memorial Hospital.
Longerier along with her husband, Eugene Craig Stephens (47), and James Dean King (23) were all arrested. Longerier was arrested on attempted murder charges while her two companions were arrest and booked on conspiracy charges in relation to the incident.
Currently, the California Highway Patrol is investigating the case further. It is clear in this case that Longerier must be held liable for the injuries of the bicyclist as she intentionally drove over him. Her violent and reckless actions can be classified as road rage. According to the National Highway Traffic Safety Administration, an incident is typically labeled as "road rage" when a driver does a combination of moving traffic offenses to endanger other persons or property.
When undergoing cases like this, the victim and the victim's family should seek help from a professional attorney. California bicycle accident lawyers can help in providing the proper evidence to help prove that a driver's actions were reckless, which requires a variety of resources. Lawyers can re-interview important witnesses, analyze any surveillance video from the scene of the crash and obtain phone and texting records of the liable party. Having a lawyer can help the process become easier for the victims as they can serve as a legal guide and protector of their rights while ensuring that the suspect will be held accountable for his actions. 
While the investigation is still on-going, the victim has the right to vouch for a personal injury lawsuit. With the help of his attorney, the bicyclist can file for a personal injury claim which can help him greatly in negotiating with an insurance company.
Although insurance companies may be a major concern for the victims as they tend to pressure them into settling the case for a quick payout, attorneys can help avoid this by actively helping the victim out and making sure that the victims will be compensated fairly.