Parscal was a passenger in a car driven by Jecinda Hedrick that rear-ended BMW on Interstate 5; Driver of BMW dies in the wreck, Hedrick charged with DUI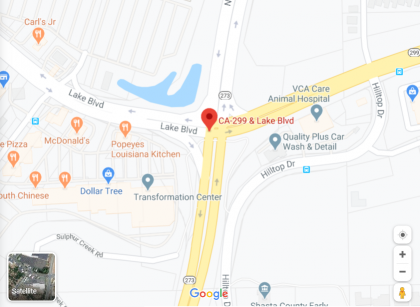 A man identified to be James Parscal suffered from injuries after the vehicle he was riding in crashed with a 2013 Honda Civic in Redding last February 14. 
The driver of the Civic was a 22-year-old woman named Jecenia Hendrick. She was driving south on Interstate 5 by the Lake Boulevard/Highway 299 interchange. According to the police reports, the accident happened at around 1:15 a.m. Hendrick rear-ended a 2006 BMW Sedan which led to the BMW hitting another BMW.
Unfortunately, authorities were unable to identify the driver of the BMW, he died shortly after the crash. Meanwhile, Parscal is currently being treated for the injuries he sustained during the crash. The case is being investigated by the California Highway Patrol. Hendrick is suspected to be driving under the influence and will be pressed with all the necessary charges. In this case, it is apparent that Hendricks will be held liable for the accident as the preliminary reports revealed that she was indeed driving while she was under the influence, which is one of the most careless and dangerous things a driver can do. 
Unfortunately, statistic shows that around 300,000 people in the U.S. are injured due to drunk driving accidents. Having an independent investigation conducted by a talented lawyer is vital as there are several factors to consider when investigating a case like this, such as the results of a test or tests to determine the blood-alcohol content of the suspect. 
An Experienced DUI Victim Lawyer from California Can Help
Drunk driving victims may seek compensation for the damages (such as medical expenses and hospital bills, future medical care, loss of income, and pain and suffering) the drunk driver's negligence has caused them. Seeking help from a seasoned DUI accident victim attorney can also help the victim's family go through the process easier as they can re-interview important witnesses, analyze any surveillance video from the scene of the crash and obtain phone and texting records of the liable party. These lawyers may also serve as a helpful legal guide and can help in ensuring that the drunk driver will be held accountable. 
While the investigation is still on-going, Parscal is entitled to pursue a personal injury lawsuit. With the help of his attorney, Parscal can file for a personal injury claim which can help him greatly in negotiating with an insurance company. Although insurance companies may be a major concern for the victims as they tend to pressure them into settling the case for a quick payout, attorneys can help avoid this by actively helping the victim out and making sure that the victims will be compensated fairly.