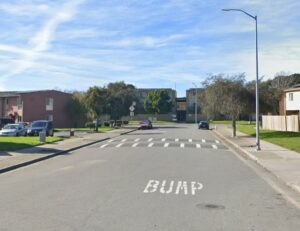 Two people sustained injuries after a vehicle crashed into an apartment following a shooting in Richmond on Friday evening, February 17, 2023.
According to Richmond Police, the crash occurred at around 7:22 p.m. at the Crescent Park Apartment complex at 4000 Fleming Avenue near Ellis Street.
The authorities initially received a report of more than 40 gunshots and a car crash in the area. What exactly happened is still unclear, but one apartment resident reported she heard ten gunshots before a vehicle of a reported gunshot victim crashed into their home.
Two people, one the apartment occupant, were transported to the hospital after sustaining non-life-threatening injuries. No further details on their identities and current state were released.
The event is currently under investigation, and no one has been arrested yet. Calling the Richmond Police is advised for anyone with information.

Reckless Accident Statistics
Every year in the United States, careless drivers are responsible for hundreds of deaths and thousands of injuries. "Willful disregard" for the safety of others, motorists or otherwise, is what the National Highway Traffic Safety Administration means when they talk about careless driving.
The annual toll in human suffering attributable to careless driving is challenging to predict. AAA found that between 2003 and 2007, careless driving was a factor in 56% of all accidents.
The National Highway Traffic Safety Administration's Fatal Accident Reporting System indicates that excessive speed is a factor in a significant number of different types of fatal car accidents that occur every year in the United States.
What to Do After a Car Accident
After a car crash, you must report it to the authorities right away. When communicating with authorities or an insurance company, it is important to stick to the facts and not make any assumptions. It's unfortunate that many people who suffer as a result of accidents end up apologizing, even though they had nothing to do with the accident itself. If the policyholder acts in such a way, the insurer can deny the claim.
A copy of the report should be available from the relevant authorities upon request. You can also reach us via the online form found on this page. Once we have the report, we will begin looking into your case. Your insurance claim, no matter how big or small, will be reviewed by one of our expert attorneys at no extra cost to you.
Reckless Accident Victim Lawyers in Contra Costa County
In the event of serious injury or death, the victim's family may be able to file a lawsuit against the at-fault driver. If this happens to you in California, you should talk to an attorney who focuses on cases involving car accidents caused by the carelessness of other drivers.
Our award-winning Contra Costa County reckless accident lawyers at Arash Law, led by Arash Khorsandi, Esq., have years of experience in advocating for accident victims, with granted compensation totaling $400 million so far. Contact (888) 488-1391 or click the "Do I Have a Case?" on our website to schedule a free consultation with one of our lawyers.