The victim was a passenger in a head-on collision on Highway 4 east of Pool Station Road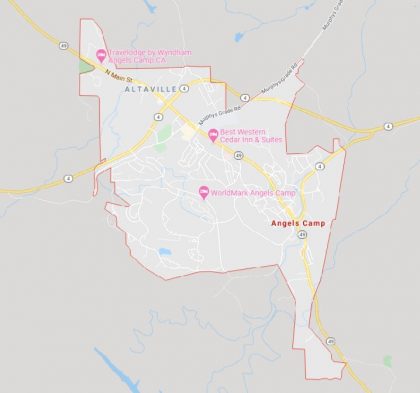 Two people were killed while four other people were severely injured after a 2019 Toyota RAV 4  crashed head-on with a 2016 Lexus RX350 on Highway 4 in San Andreas last February 15. 
According to the California Highway Patrol, the collision occurred around 10:30 a.m. in the east of Pool Station Road in the Angels Camp area of Calaveras County. The Lexus was reportedly driven by a 20-year-old man identified as Haomiao Zhang. Zhang allegedly crossed the double-yellow line on a curve which resulted in him crashing into the victim's vehicle, which was heading westbound. All four passengers of the Lexus sustained major injuries. 
Both occupants of the Lexus and the Toyota were immediately transported to a nearby hospital. Unfortunately, the two occupants of the Toyota died at the hospital due to the severity of their injuries. 
Accident Investigation Still Needed
The CHP is currently investigating the accident. So far, drugs and alcohol were not considered as major factors for the incident. 
Determining who the at-fault party is in an auto collision is a complicated process. Although it is easy to determine who the responsible driver is during the collision, it can be quite difficult to prove the negligence of the other driver. Things may get even more complicated once other agencies (such as law enforcement agencies and insurance companies) try to separately determine which party is at fault without conducting a full investigation. 
A California Personal Injury Attorney Can Help You
When facing cases like this, it is vital to have an independent investigation conducted by a law firm. Having a personal injury lawyer by your side can help make the process easier as they can provide both legal information and advice to those who have been heavily affected in the accident. Aside from that, personal injury lawyers can also help vulnerable victims avoid getting their statements manipulated by the police and insurance companies. 
Suffering from a serious injury after an accident may feel overwhelming and has the potential to disrupts all aspects of life such as family, work, finances, and quality of life. Insurance companies may seem less concerned about your mounting medical bills and giving you the proper compensation. 
Fortunately, injured victims are entitled to get a personal injury claim which gives them the right to seek compensation for mounting medical bills, future medical care, emotional trauma and pain, and suffering.