Araiza was passenger in vehicle that was struck on Highway 1 near Santa Rosa Road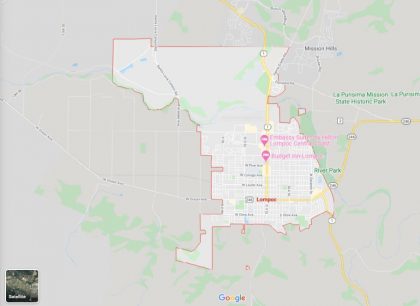 A 23-year-old woman was tragically killed after the Nissan Sentra she was riding in collided with a wrong-way driver on Highway 1 near Lompoc last February 14. 
According to the California Highway Patrol, the woman was riding a Nissan Sentra. At around 6:15 p.m. the vehicle she was riding in was suddenly hit by a vehicle driven by a 55-year-old man. Initially, the man was driving northbound when he drove off the right side of the road and drifted back across the highway before inevitable colliding with the Sentra. 
Unfortunately, the woman was pronounced dead on the scene while both drivers suffer from serious injuries. 
Fatal Wrong-Way Crash Investigation
Based on the initial reports, it is apparent in this case that the liability will fall on the unidentified 55-year-old man that struck the Nissan Sentra. 
During the investigation, the CHP will attempt to determine the factors that made the driver lose control and hit the Nissan. A common cause of wrong-way crashes is driver error, other factors would be drunk driving, distracted driving, poor road design and confusion on the part of the driver.
A Wrongful Death Attorney in Lompoc, CA Can Help You
When facing a wrong-way crash case, it's vital to have a seasoned auto accident attorney by your side. These lawyers have the resources to conduct an independent probe and can preserve the evidence better for the family of the victim. 
With the help of an experienced attorney, the process will be made easier for the grieving family. Lawyers are capable of collecting proper evidence to prove the driver's negligence as they have several resources they could use. Not only that, but lawyers can also re-interview important witnesses, analyze any surveillance video from the scene of the crash and obtain phone and texting records of the liable party. 
Lawyers can serve as a helpful legal guide for the victim's family especially during a time of vulnerability. They are capable of protecting their rights and prioritizing their best interests while ensuring that the suspect will be held accountable for his negligence.  The victim's family is entitled to a wrongful death claim which can enable them to demand compensation for the damages (such as loss of companionship, pain and suffering, and emotional distress) caused by the tragic accident. 
The victim's family may feel overwhelming stress and sorrow after losing a loved one because of the incident which may leave them vulnerable to manipulation by the party at fault. It is vital to have their rights protected, wrongful death lawyers will stay on top of the case by constantly updating themselves on the progress of the case.