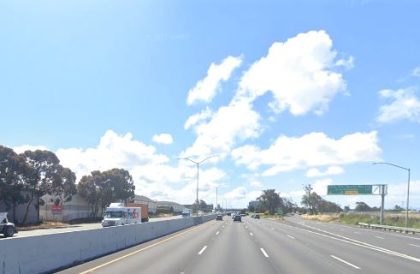 A 34-year-old man identified as Anthony Coleman was killed after a deadly motorcycle crash in West Oakland on Sunday morning, February 20, 2022.
The accident occurred at approximately 12:34 a.m. on northbound Interstate Highway 880 near Seventh Street in Oakland.
A BMW was traveling in the carpool lane near Seventh Street off-ramp when it rear-ended a motorcycle.
The BMW driver remained at the scene and willingly cooperated with authorities. It's unclear what caused the driver to crash into the motorcycle.
Local authorities are further investigating the case.

Fatal Motorcycle Accident Statistics
According to the National Highway Traffic Safety Administration, motorcyclists are involved in 11 percent of all road incidents in the United States. Eighty-two thousand motorcycle injuries and 4,985 motorcycle deaths were reported in 2018.
No one should be surprised by this figure, given the fact that motorcyclists are 16 times more likely than passengers to be injured or killed in a vehicle collision.
Helmets have been shown to reduce the risk of serious head injuries. It was calculated that wearing a helmet was only 37% efficient in preventing motorcycle accidents. The remainder of their body, on the other hand, may still be at risk.
Motorcycle accidents are frequently caused by distracted driving, speeding, drunk driving, reckless driving, adverse weather, wrong-way driving, and failing to observe traffic laws.
Fatal Motorcycle Accident Lawyers for Victims in Alameda County
The process of selecting the best motorcycle accident legal firm in California can be difficult and even intimidating. You are already going through a traumatic moment, and it may be difficult for you to keep things straight while you browse online page after web page of California personal injury law firms.
Following a motorcycle accident, the family of a loved one may be taken advantage of by the at-fault party and insurance companies.
To obtain the justice and compensation to which they are entitled, the victim's family must submit a wrongful death lawsuit. In the event of a wrongful death claim, the responsible party is expected to compensate for the decedent's medical expenditures, burial expenses, pain, and suffering.
The best motorcycle accident lawyers in Alameda County are in Arash Law. Our success rate in assisting accident-related injury sufferers is unrivaled at 98 percent. You won't owe us anything if we don't win any money for you!
Our expert legal team aims to obtain the greatest possible settlement for you. Call us immediately at (619) 431-4840 to talk with some of San Diego's best automobile accident injury attorneys. Consultations over the phone and in-person are always completely free!