A 12-year-old Pomona boy identified as Isaiah R. was killed in an off-road accident in Apple Valley on Sunday, February 20, 2022.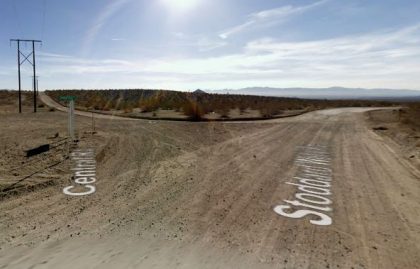 The fatal collision occurred around 9:15 a.m. near the intersection of Central Road and Stoddard Wells Road.
The 12-year-old was reportedly driving his dirt bike when an adult Can-Am driver swerved to the right to avoid hitting him, causing them to collide head-on.
Rocha was thrown off his bike and into the air after being hit. His helmet flew off even before he hit the ground.
According to the San Bernardino County Coroner's Office, the 12-year-old was pronounced dead in the emergency room at Providence St. Mary Medical Center at 10:12 a.m.
There are no other details available.
The California Highway Patrol is still investigating the crash.

Fatal Two-Vehicle Crash Statistics
If you're looking for great weather and exciting locations to spend time with loved ones, California has it all. The number of people who live in California is steadily increasing. In contrast, California has its drawbacks. Driving safety is one of the worst in the country.
Fatality Facts 2018 by the Insurance Institute for Highway Safety found that California had the highest number of car accidents and fatalities from vehicle collisions. A large population in California means that there are more drivers on the road, which could increase the number of car accidents.
Every three minutes, a car accident is reported in California. In 2017, 20 accidents occurred every hour on average. The number of car accidents reported to police, and insurance companies may not accurately reflect the number of incidents, as many go unreported.
Drunk or distracted drivers, speeders, distracted pedestrians, and drivers who ignore traffic laws are some of the most common causes of these collisions.
San Bernardino County Car Accident Lawyer for Victims of Fatal Two-Vehicle Crash
Trying to come to terms with the death of a loved one after a fatal car accident can be a particularly trying ordeal. There is hope that you can manage and rebuild your life even though it will take some time to deal with the sudden loss.
Contacting an experienced and compassionate lawyer is a common first step for grieving families following a fatal car accident. When you file a wrongful death lawsuit, an experienced lawyer can help you get the compensation you deserve.
Wrongful death lawsuits can be filed by the families of the deceased to receive compensation for their losses as a result of the accident. People who have lost their income as a result of an injury or a sudden death can also benefit from this type of financial assistance. Other families' tragedies may be averted as a result of the lawsuit.
Our San Bernardino County car accident lawyers at Arash Law are prepared to fight to win your case and for the compensation your family deserves. You don't have to worry about paying us until we win your case. Our lawyers can be contacted by phone at (888) 488-1391 or via email to set up a free consultation regarding your lawsuit.