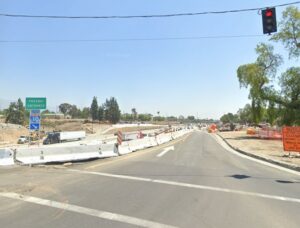 A two-vehicle collision fatally struck a 20-year-old driver, identified as Sammie R., in Ontario on Tuesday night, February 21, 2023.
According to reports, the deadly crash occurred around 6:18 p.m. on the Interstate 10 eastbound on-ramp at Euclid Avenue.
Authorities received calls and discovered the 20-year-old victim, pronounced dead at the scene.
Details surrounding the circumstances of the collision are underway and were investigated by the Ontario Provincial Police.

Fatal Two-Vehicle Collision Statistics
Approximately 20 to 50 million people are permanently disabled or injured due to accidents worldwide. It is estimated that 3,287 people die daily in traffic accidents in the United States.
There are unusually high rates of severe and fatal vehicle collisions in California. Traffic deaths account for 10% of all deaths in the state. In 2017, 276,823 individuals were injured in motor vehicle accidents, and 3,898 were killed.
According to the California Office of Traffic Safety, 19,938 accidents resulted in injuries and deaths in 2019. A 1.6% decrease was observed over the previous year.
Thousands of people travel by car every day. To prevent such accidents, prevent drunk driving, use seat belts and child restraints while driving, improve visibility, and use proper headlights and road lighting.
How Do I Obtain a Police Report After an Accident
Our team can assist you in obtaining a police report if you have been involved in an accident.
All we need is the details of what happened and where it happened. Once we reach out to the relevant parties, we will provide all the information you need.
Our team handles this process for every client, so there is no need to worry about insurance covering damage or injuries – we will ensure everything is covered!
Reliable Car Accident Attorneys in Ontario
Traumatized accident victims may face a difficult and lengthy recovery period. They may have to pay many medical bills and may never be able to work again.
Knowing what to do after filing an insurance claim can be difficult. If you need legal representation for a lawsuit, you can trust our team to deal with it efficiently.
You can reduce your financial burden by obtaining compensation from the responsible party or insurer. To win your case, you should hire an experienced attorney to help you navigate the complicated legal process.
You can rely on our Ontario car accident attorneys at Arash Law, headed by Arash Khorsandi, Esq., to prioritize your needs at all times. You can count on us to expedite the healing process so you can resume normal activities as soon as possible.
To learn more about your legal options, call us at (888) 488-1391 or click our website's "Do I Have a Case?" form.