One unidentified person was hurt following a multi-vehicle crash in Santa Clarita on Wednesday afternoon, February 23, 2022.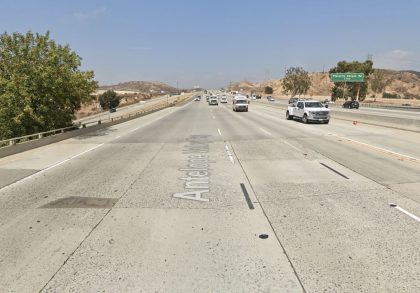 The accident happened at approximately 1:38 p.m. on Antelope Valley (14) Freeway near Newhall Avenue.
A gray BMW sedan, a gray Volkswagen sedan, a gray Porsche SUV, and a dark blue Honda Accord were involved in the collision.
How the accident occurred and why it happened have not been established. The vehicles blocked the southbound lanes for several hours following the collision.
One person sustained unspecified injuries in the mishap. The identities of the involved parties have not been disclosed.
Local authorities are further investigating the case.


Multi-Vehicle Collision Statistics
Los Angeles is one of the most densely populated cities in the country, with a whopping 3.96 million residents as of 2019. It's no surprise that the traffic congestion in the city is getting worse.
Los Angeles was also ranked the fifth most congested city in the United States last 2020 despite the COVID pandemic.
So it's no surprise that car accidents happen throughout the county. In this case, a multi-vehicle collision occurred. Multi-vehicle collisions happen when three or more vehicles are involved in the crash.
Multi-vehicle accidents are more likely to occur when weather conditions such as fog, rain, or snow decrease road visibility. As a result, drivers must use extreme caution and vigilance. Drivers may be unaware of how hazardous the road conditions are.
According to a recent NHTSA research, over 13,000 individuals die each year in multi-vehicle events involving passenger vehicles, accounting for more than 40% of all motor vehicle fatalities.
In many multi-car accidents, drivers may not have much time to avoid colliding with automobiles in front of them. Most panicked drivers hit the brakes too late, drifting into other lanes and skidding.
Los Angeles Car Accident Lawyers for Victims
Multi-vehicle collisions can be more complex than accidents involving simply two vehicles. Liability can be difficult to determine when there are multiple parties involved.
In a multi-vehicle accident case, an attorney's help is frequently required because more than one person's fault may have played a role in causing the incident.
While navigating the legal system, a skilled attorney can be a valuable resource. To ensure that you receive the money you are entitled to, they can fiercely defend your rights.
The LA car accident attorneys at Arash Law are dedicated to ensuring that irresponsible parties are held accountable and that injured victims receive the compensation they are entitled to. You may rely on us to help you get back to normal after a devastating event.
Attorneys on our personal injury team have decades of experience handling accident claims. In Los Angeles, we're known as the best accident legal firm. Call us at (888) 488-1391 for a free consultation to see if we can assist you.