One unidentified person was killed after a deadly collision involving a DUI driver in Pleasant Grove on Wednesday night, February 23, 2022.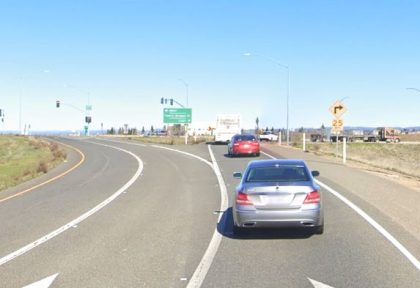 The fatal collision happened at approximately 10:03 p.m. in the area of Highway 65 in Pleasant Grove.
A northbound Subaru Impreza driven by 34-year-old Arturo G. was traveling on the southbound lanes of Highway 65. He then collided head-on with an oncoming Toyota Corolla.
The Toyota Corolla driver sustained fatal injuries in the crash and was rushed to Sutter Roseville Medical Center, where he was later pronounced dead.
Meanwhile, the Subaru driver sustained major injuries and was also taken to an area hospital for treatment. Authorities later confirmed that the Subaru driver was under the influence at the accident.
The Subaru driver was arrested on DUI-related charges. The California Highway Patrol is further investigating the case.

Fatal DUI Crash Statistics
Driving while under the influence of drugs or alcohol is one of the most reckless things a driver can do. They will imperil their own life and the lives of other innocent motorists on the road.
Sadly, despite the implementation of DUI regulations, the number of DUI accidents in the United States continues to climb. Every day, roughly 30 people are killed in drunk driving incidents in the United States, according to the National Highway Traffic Safety Administration (NHTSA).
Drunk driving accounts for around 29 percent of all fatal motor vehicle accidents in the United States.
Alcohol-impaired driving accidents killed 10,497 individuals in 2016, accounting for 28% of all traffic-related deaths in the United States. In 2016, an alcoholic driver was involved in 214 (17%) of the 1,233 road deaths among children aged 0 to 14.
Fatal DUI Crash Attorneys for Victims in Sutter County
The loss of a loved one in a catastrophic DUI accident can be sad and difficult to bear for the victim's family. People's lives may be influenced by the trauma and loss they have experienced for the rest of their lives. They may not be able to bring their loved ones back to life, but they can seek financial restitution and legal retribution due to the catastrophe.
At our law firm, we are committed to supporting people who have been injured or lost a loved one in receiving the full amount of compensation to which they are entitled.
Arash Law only works with the best automobile accident attorneys in California. Let us fight for your legal rights after an automobile accident of any kind.
You can alleviate the burden of dealing with insurance claims and paperwork by hiring an experienced Sutter County DUI collision attorney from Arash Law as soon as feasible. More importantly, you will be confident that your legal entitlement to reimbursement will be vigorously contested. Call Arash Law at (888) 488-1391 or contact us online today to schedule your free consultation.