A wrong-way crash on Interstate 8 in Alpine sent two people to the hospital early Thursday morning, February 24, 2022.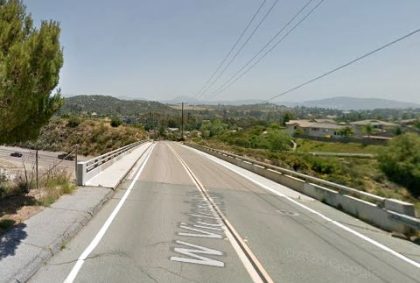 The collision between the gold Nissan Altima and a blue compact car occurred just after 2:00 a.m. on the westbound side of I-8 near East Victoria Drive, according to California Highway Patrol officials.
According to the CHP, the Altima was traveling eastbound in the westbound lanes when it collided head-on with the blue car.
Both cars caught fire, but responding firefighters were able to extricate both drivers before anyone was burned.
The female driver of the Altima and the male driver of the other car were both taken to the hospital with unknown injuries.
The California Highway Patrol is still investigating whether the Altima's driver was under the influence when she drove the wrong way down the highway.
There are no other details available.

Two-Vehicle Crash Statistics
In recent years, car accidents have become a major problem in the United States. Accidents involving automobiles kill nearly 1.25 million people each year. Every day, this equates to an average of 3,287 people being killed in car accidents. Injuries and disabilities affect an additional 20-50 million people.
In San Diego's sunny beaches, a large number of tourists are drawn. Our year-round sunshine and beautiful beaches keep the tourism industry booming. Visitors to San Diego's inland attractions, such as Little Italy and the Gaslamp Quarter, venture away from the coast.
As a result, traffic in San Diego and the surrounding area is extremely congested. At higher levels of traffic density, collisions are more likely to occur.
Accidents are becoming more common on San Diego's roads. Car accidents in San Diego County increased by 5% in 2016, with 21,534 incidents. Between 2015 and 2016, the number of fatal accidents in the state rose by more than 7 percent.
Careless driving, distracted driving, speeding, drunk driving, and mechanical failure are some of the most common causes of car accidents.
San Diego County Car Accident Lawyer for Victims of Two-Vehicle Crash
After a car accident, your legal rights are in jeopardy. As a result of your conversation with the other driver or bystanders, any statements you make could be used against you in your personal injury case.
Legal counsel should be sought as soon as possible after consulting with a doctor and leaving the scene of an accident. A lawyer can assist you in determining the best course of action while your claim is pending.
Attorneys must examine the various factors that contributed to the accident in the first place when preparing a personal injury claim. As a result, it is in the best interest of the victim to avoid pursuing their own personal injury claim.
The other driver breached the duty of care he or she owed to you, and that breach is what you must show in order to file a claim. Each and every driver in California has a responsibility to ensure that their actions do not endanger anyone else on the road.
Our San Diego County car accident lawyers at Arash Law will work to protect your rights after you contact them. Please contact us at (888) 488-1391 or use our online form to arrange for a free evaluation of your case.