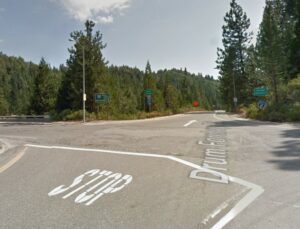 According to authorities, five people were injured in an 18-vehicle collision on Interstate 80 in Placer County on Friday afternoon, February 24, 2023.
The crash occurred shortly after 2:30 p.m. in the westbound lanes of I-80 at Drum Forebay Road.
The collision involved 18 vehicles in total, including a pickup truck from Cal Fire.
All injuries were considered minor.
According to Cal Fire's Nevada-Yuba-Placer unit, Westbound I-80 was shut down at Truckee but has since been opened. Traffic heading east was open but backed up.
It is still unclear at this time if the weather played a role in the crash.
The collision occurred as a severe storm that brought snow, rain, and slick roads through Northern California.

Multi-Vehicle Crash Statistics
Car accidents are the leading cause of severe injury and death in the United States. Every year, vehicle accidents account for nearly 200,000 fatalities and serious injuries.
As reported by the National Highway Traffic Safety Administration (NHTSA), every 60 seconds, a vehicle collision takes place. More than 3,300 people died in California in car accidents last year. Human error is a significant factor in more than 94% of all accidents.
As reported by the National Safety Council, one out of every ten people in the United States loses their life in a car accident each year. There were 3,898 fatalities and over 2,765,000 injuries attributed to auto accidents in the Golden State in 2019. Car accident fatalities and injuries have risen by 23.5 percent since 2013.
When three or more vehicles are involved in a collision, it is called a "multi-vehicle accident." A car crash may cause six vehicles to become entangled in the debris.
More people are killed, injured, or have their property damaged in multi-vehicle accidents than in single-vehicle accidents. People around them could be put in danger if the person in question did not have a handle on the situation. Such collisions tend to happen more frequently than others.
What Should I Do After a Multi-Vehicle Accident?
You must contact the police immediately in the event of a multi-car crash. Do not speculate; instead, provide direct answers to the questions posed. Many victims will express regret regardless of their involvement in the event. Your insurance company may deny your claim if you do this.
Contacting the appropriate authorities will get you a copy of the report. Complete the online form on our site to send us your request. We will work on your case as soon as we receive the report. Let our highly regarded car accident lawyers evaluate your insurance claim at no cost to you right now.
Placer County Car Accident Lawyers
The physical and mental suffering from being in a car accident is shared by all those involved. The price tag of treatment and time away from work must be factored in.
You may be eligible for financial compensation if a family member was injured in a car accident. The attorneys representing the victims in state civil courts significantly impact the size of any settlement offered.
If you or a loved one needs legal representation after a car accident, don't hesitate to contact our law office for a free evaluation and consultation. Our top priority is serving the needs of our injured clients and getting them the compensation they deserve.
Our Placer County car accident lawyers at Arash Law, led by Arash Khorsandi, Esq., are equipped to assist you in these court cases. We have successfully recovered over $400 million for our clients.
Call (888) 488-1391 or submit an online form by clicking on "Do I Have A Case?" on our website to set up a free consultation with our trusted attorneys.