One man was killed while another was injured following a deadly multi-vehicle collision on 110 Freeway on early Friday morning, February 25, 2022.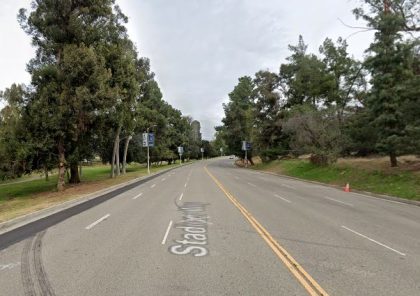 The fatal collision transpired at approximately 2:00 a.m. on 110 Freeway and Satidum Way near Chinatown.
Three vehicles collided on the roadway under unclear circumstances. How the accident occurred and why it happened have not been established.
One of the involved vehicles was mangled and overturned following the crash. Meanwhile, one of the vehicles crashed into a guardrail before hitting a metal post.
One man was trapped inside one of the involved vehicles and was extricated by firefighters. Unfortunately, he was later pronounced dead at the scene. The driver was rushed to an area hospital for treatment.
Information about the crash is limited at the moment. The identities of the involved parties have not been disclosed.
Local authorities are further investigating the case.

Fatal Multi-Vehicle Crash Statistics
According to the United States Department of Transportation's Fatality Analysis Reporting System (FARS), 33,654 fatal car accidents resulted in 36,560 deaths in 2018.
A multi-vehicle collision occurred in this case. When three or more vehicles are involved in a collision, it is referred to as a multi-vehicle crash. They are frequently triggered by a "chain-reaction" crash, in which one car collides with another, which collides with other cars on the road.
According to the National Highway Road Safety Administration (NHTSA), multi-vehicle incidents account for almost one-fourth of traffic deaths, with over 13,000 people killed each year.
These collisions are common on highways, where hundreds of vehicles pass at high speeds side-by-side. As a result, many drivers approaching an accident find it difficult to come to a safe stop, resulting in a collision with other vehicles ahead.
Drunk driving, speeding, and being distracted while driving is all common causes of these types of accidents.
Los Angeles County Car Accident Lawyer for Victims
You must defend your rights if you have lost a loved one in an automobile accident. This can be accomplished with the assistance of an experienced Los Angeles County car accident lawyer. Even if no one was hurt or if your injuries are minimal, speaking with legal professionals can help you get legal advice and counsel. Allow an attorney to analyze your case and advise you on your alternatives.
Attorneys can submit a wrongful death claim on your behalf and negotiate with insurance companies to ensure that you receive the compensation you are entitled to.
Arash Law's compassionate and professional California fatal car accident attorneys are here to help you if a loved one was killed in an automobile accident. Arash Law has recovered more than $500 million in compensation for previous clients like you.
Our firm's fatal car accident lawyer can handle the legal issues for you. Call Arash Law at (888) 488-1391 or contact us online right now to schedule your free, no-obligation consultation about a fatal automobile accident.