Two people were injured following a two-vehicle crash in Sonora on Friday evening, February 25, 2022.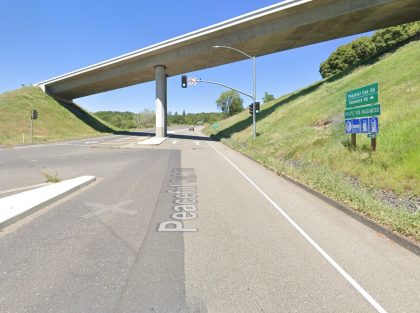 The accident happened on Highway 108 Bypass near Peaceful Oak Road in Sonora at approximately 5:15 p.m.
An eastbound 2012 Ford Explorer veered into the south shoulder of the highway and overcorrected, which caused it to collide head-on with an oncoming Affordable tow truck.
The Ford driver had a bloody nose and chest pain and was rushed to Adventist Health Sonora for treatment. He was identified as 37-year-old Mikkel S.
Meanwhile, the 29-year-old Tow truck driver identified as Zachary B. sustained injuries to his left arm and was treated at the scene by paramedics.
Drugs and alcohol were not considered as factors in the crash. Local authorities are further investigating the case.


Two-Vehicle Collision Statistics
The number of car accidents in the United States has increased significantly during the past few years. Major car accidents claim the lives of over 1.25 million people each year. Every day, a staggering 3,287 persons lost their lives in car accidents. As a result, an additional 20 to 50 million people have been harmed or disfigured.
It's estimated that 10 percent of all fatal car accidents occur in the Golden State. In 2017, there were 485,866 car accidents in California, with 3,898 deaths and 276,823 injuries. Since 2013, California's number of fatal car accidents has increased by 23.5 percent.
Preventing an accident by maintaining your vehicle, understanding how to drive safely, and keeping an eye on the road is possible.
There are many reasons people get into vehicle accidents, but here are a few more common ones: Getting behind the wheel. At the same time, texting, intoxicated, or otherwise tired increases your risk of a crash.
Car Crash Lawyers for Victims in Tuolumne County
It's critical to keep in mind that the effects of your personal injury extend far beyond your immediate family. Other people's carelessness has a bad impact on their life, too. You and your family members should be compensated for the harm done to you and your loved ones by the other person or party.
We at Arash Law can fight for your rights. Your Tuolumne County car crash lawyer will aggressively pursue the maximum compensation for your medical bills, missed earnings, and other recovery costs.
It's unnecessary to deal with the insurance company or adjuster when you engage Arash Law as your personal injury lawyer in Sacramento. You don't have to worry about anything because your lawyer will handle everything. Additionally, they will accompany you to any court proceedings to protect your rights and interests.
Our Tuolumne County personal injury attorneys at Arash Law are dedicated to getting you and your injured family members the compensation you deserve. Contact Arash Law immediately for a free legal consultation. A free consultation with an Arash Law personal injury lawyer is available by calling (888) 488-1391.