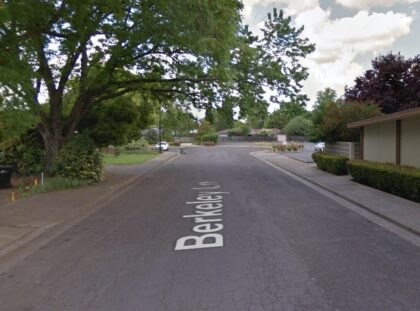 An elderly man was assaulted by a man who fired a gun at an occupied house in Chico on Saturday evening, February 25, 2023.
According to the Chico Police Department, the assault occurred before 10:00 p.m. at Berkeley Lane in Chico, Butte County.
The police first received the report of a man, identified as 38-year-old Kurtus L., assaulting an elderly man before receiving more reports by 10:00 p.m. of the man shouting threats and discharging his gun in the area.
The man was reported once again by 12:45 a.m. the following day for pounding on a neighbor's window minutes after firing a gun. Officers claimed that they approached him using the armored car at this point.
Locke obliged when told to get to the ground and was then arrested for elder abuse, criminal threats, firing a gun, and assault with a deadly weapon.
There are currently no available information on the condition of the assaulted elderly man.

Elder Abuse Statistics
As in the rest of the country, elder abuse is pervasive in the Golden State of California. One in ten Americans over the age of 60 suffers from elder abuse, which is defined as maltreatment based on age.
It was projected in 2000 by the United States Census Bureau that California's senior population would double to 6.4 million by 2025, one of the fastest growth rates of any state. In 2009, exploitation, gross neglect, and abuse were cited in 13% of all complaints to the California Office of State Long Term Care and Ombudsman. The California Senate Office of Oversight and Outcomes said compared to the national average of 5%, this rate was more than double.
Penal Code Section 368 of the California Penal Code defines elder abuse as the "willful infliction or permitting of emotional or physical distress upon an elderly person" (c). Adults who rely on their caretakers for assistance are also included in this provision.
Reporting an Elderly Abuse to the Authorities
Depending on the relationship with the senior, a person may face criminal charges in California for elder abuse. An intent to harm must be shown if the offender is not the elderly person's legal guardian or caretaker. You must have acted maliciously toward an elderly person in order to receive this punishment.
Criminal negligence or intentional wrongdoing must be established in order to hold a custodian or caregiver, such as an employee in an assisted living facility, liable for the actions of the elderly person in their care. The criminal definition of negligence includes failing to adhere to the minimum ethical and treatment standards for elderly patients.
Elder Abuse Lawyers in Butte County
Elder abuse is an alarmingly prevalent problem in modern society. A lot of people who have been hurt or abused are now able to get their money back and punish the perpetrators. At our law firm, we will fight hard to protect the rights of elderly victims of abuse. Details of the victim's mistreatment, neglect, or abuse will be investigated.
Our trusted Butte County elder abuse lawyers at Arash Law, led by Arash Khorsandi Esq., have extensive training in recognizing the symptoms of elder abuse and neglect, with awarded compensation totaling $400 million. Call (888) 488-1391 now or click the "Do I Have a Case?" on our website to set up a free consultation with one of our attorneys.