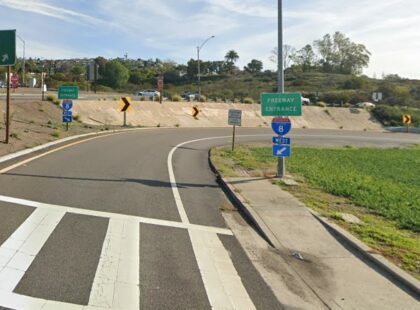 A pedestrian crash led to the death of a 46-year-old woman, identified as Dawn M., in San Diego County early Saturday morning, February 25, 2023.
According to reports, the deadly collision transpired around 6:00 a.m. on Interstate 8.
Authorities stated that the victim from Lawrence, Kansas, was riding with her family in the Boulevard area when she began acting "irrationally" and attempted to exit the moving vehicle.
The driver pulled over near McCain Valley Road and let the Woman out, then the Woman walked onto the westbound side of the freeway and was hit.
Paramedics were immediately called and pronounced that the victim had died.
Investigations of the crash are currently ongoing.

Fatal Pedestrian Accident Statistics
The Governors Highway Safety Association data shows a 40-year high of 7,485 pedestrian fatalities occurred in 2021.
It was estimated that speed caused 8.6% of pedestrian deaths in 2020, up from 7.2% in 2019. Pedestrian safety is significantly affected by speed. The pedestrian death rate increases significantly with increased traffic speed, reaching 90% at 58 mph from 10% at 23 mph.
Pedestrian accidents and fatalities are among the highest in the nation in California. In 2012, over 14,000 pedestrian injuries and 893 pedestrian deaths occurred in the state.
It is always advisable for pedestrians to use the paths, refrain from using drugs and alcohol, and be careful when crossing parking lots and driveways. By taking these precautions, they will be less likely to be injured.
What To Do After an Accident
Ensure that law enforcement arrives at the accident scene and files a report. If you are interviewed at the location of the accident, be honest about what you saw and experienced. Be careful with your words and avoid making assumptions about things you do not understand. After an accident, anxiety, and shock may cause victims to apologize profusely, even when they were not at fault. To avoid paying out on a claim, insurance companies may twist this act of kindness into proof that you admitted guilt.
California's high traffic accident rate has injured pedestrians, cyclists, and vehicle passengers.
It does not matter if you were driving a car during the accident; our skilled lawyers are here to help. We aim to recover the money you're owed while you focus on getting better, and we will keep you updated at every step.
Reputable Pedestrian Accident Lawyers in San Diego County
Even when there is no need for a crosswalk, pedestrian safety must always come first. Vehicles that collide with people must always yield the right of way. A person who appears to have broken the law will be questioned.
Compensation for injuries can include monetary compensation and non-monetary damages, such as pain and suffering. Hiring legal counsel increases your chances of success and earning a maximum settlement.
Regardless of the circumstances, our reputable San Diego County pedestrian accident lawyers at Arash Law, led by Arash Khorsandi, Esq., are dedicated to always putting their client's needs first. We want to help you return to your daily routine after a serious pedestrian accident.
Have you ever been injured in a pedestrian accident? To schedule an initial case evaluation with one of our attorneys, please call (888) 488-1391 or fill out our "Do I Have A Case?" form.