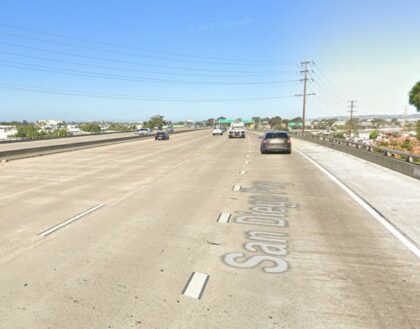 One person was injured after a two-vehicle collision on Interstate 5 on Saturday, February 25, 2023.
The crash occurred around 8:00 a.m. on northbound Interstate 5 close to Old Town.
The accident involved a Nissan Altima that hydroplaned. A Tesla traveling northbound spun out, collided with the Altima, and then skidded down an embankment near the collision.
At least one person was taken to a local hospital with unknown injuries from that collision.
Drivers were advised to slow down or stay at home while storm conditions were present.

Two-Vehicle Crash Statistics
A car crash takes place about once every 60 seconds in the United States. Given the volume of traffic on our roads, this result is hardly surprising.
Car collisions are the leading cause of death and serious injury in the United States today. Car accidents are the leading cause of injury-related deaths in the US, accounting for an estimated two million annual casualties.
Car accidents are the leading cause of death and serious injury in the United States for those between the ages of two and thirty-four.
San Diego, California, is a top travel destination thanks to its sunny climate, beautiful coastline, and easygoing vibe. So, it shouldn't come as a surprise that this is one of the most crowded cities in the United States. The city's roads see daily traffic of over 12 million miles.
The total number of car accidents in San Diego County was 21,534, an increase of 5% from the previous year.
At least four million people each year are injured as a result of car accidents in the United States. The US Department of Transportation's Fatality Analysis Reporting System (FARS) data indicated that 36,560 people lost their lives in traffic accidents that year.
A car accident can cause serious injury or death, regardless of how cautious a driver may seem.
How Do I Obtain a Police Report After an Accident?
We can help you obtain a police report if you have been involved in an accident.
You only need to provide us with the details of what happened and where it occurred. Our team will contact the relevant parties and get you all the necessary information.
We handle this process for every client, so you don't need to worry about whether your insurance will cover any damages or injuries – we'll guarantee that everything is covered!
San Diego County Car Accident Lawyers
Injured victims of car collisions who face imminent death should get legal representation. Consult an attorney immediately if you or someone you love has suffered a serious injury that could result in death. In order to preserve your rights under the law after a car crash, you should file a claim for damages without delay.
Consult an experienced car accident attorney to make sure your case is handled properly. After finishing the investigation into your car accident, your attorney will give you their professional opinion on the matter.
Our San Diego County car accident lawyers at Arash Law, headed by Arash Khorsandi, Esq., will ensure that you get the compensation you are entitled to. Future healthcare and insurance costs will also be factored in. If the insurance company does not help, we are prepared to take them to court.
Call us at (888) 488-1391 or fill out our online intake form to set up a free consultation with our experienced legal team.