Accident occurred at the intersection of Union Street and Van Ness Avenue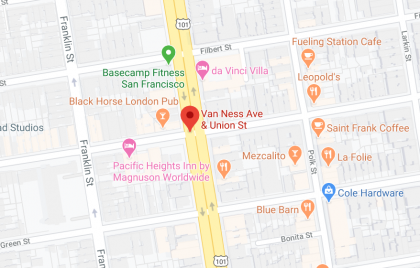 An unidentified pedestrian was hit by a bus last February 27 in San Francisco. The victim attained serious injuries from the incident. 
According to the initial reports, the incident happened at around 7:25 p.m. at the intersection of Union Street and Van Ness Avenue. Before the collision, the privately-owned bus was reportedly driving through a green light on Van Ness Avenue. 
The unidentified victim was immediately rushed to the hospital. The crash is currently being investigated by authorities. 
Serious Pedestrian Crash Investigation
During the investigation, authorities would try to look at several factors to understand what caused the bus to hit the victim. Driver distraction, driver fatigue, mechanical errors and driver error are all possible factors of bus vs. pedestrian accidents. It's also important for bus drivers to be thoroughly trained before driving on the road as driving a bus is more difficult than driving a car or an SUV. Lack of experience or training can also be a possible cause of bus accidents involving pedestrians. 
When facing cases like this, it's vital to have a California Wrongful Death Attorney to conduct an independent probe for you as they have the proper resources that can make it easier to prove the negligence of the driver. Wrongful death attorneys will also consider and thoroughly examine different factors such as road conditions, signage visibility, and road lighting when doing their private investigation.
Wrongful death attorneys can also hire  expert witnesses, conduct drivers' background checks, locate witnesses to the crash, and carefully guide the victim's family through the legal process while protecting their best interests."
San Francisco Wrongful Death Attorney
While the investigation is on-going, the victim's family is entitled to get a wrongful death claim. Through the wrongful death claim, families will be able to seek compensation for the damages (such as loss of companionship, pain, and suffering, and emotional distress) that the incident has caused them. 
With the help of a wrongful death lawyer, the victim's family can stay updated on the official investigation while having their legal rights and best interests protected.