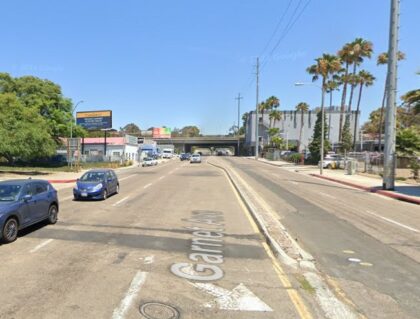 A woman was injured after being hit by a vehicle that fled the scene in Pacific Beach, San Diego, on Monday morning, February 27, 2023.
According to the San Diego Police, the hit-and-run crash occurred early morning at about 1:24 a.m. at 2900 Garnet Avenue, near Mission Bay Drive.
The unidentified woman was found unconscious and lying in the street by a passerby. She was transported to Scripps La Jolla Hospital via ambulance and there are no updates on her current condition.
There was no information about the suspect car's description as there were no witnesses to the collision.
Anyone with information is encouraged to call the authorities to aid the search and investigation.

Hit-and-Run Accident Statistics
In the United States, it is against the law to flee the scene of an accident without rendering aid to the injured and informing the authorities. Criminal penalties, including jail time, can be imposed on drivers who cause accidents and then flee the scene.
The National Highway Traffic Safety Administration reported that there were 737,100 hit-and-run accidents in the United States in 2015. According to this data, a hit-and-run occurred once every 43 seconds in the country. Hit-and-run fatalities in 2016 reached a record high of 2,049.
At least 3,056 people were killed in 2,948 hit-and-run accidents in California between 2010 and 2019. When compared to the rest of the United States, California has a much higher fatality rate for accidents of this type.
What to Do After a Hit-and-Run Accident
The immediate notification of authorities is essential in the event of a hit and run accident. It's crucial to be as factual as possible and avoid making any assumptions when communicating with law enforcement or an insurance company. Even if they had nothing to do with the tragedy, many people would still express regret for it. Those kinds of behaviors are grounds for a claim denial by an insurer.
A copy of the report can be obtained by contacting the proper authorities. Additionally, there is a contact form available on the site for your convenience. We will get to work on your case as soon as we have access to the report. Whatever the size of your insurance claim, one of our seasoned attorneys will review it at no extra charge to you.
Hit-and-Run Accident Victim Lawyers in San Diego County
In California, victims of hit-and-run accidents have the option of filing an insurance claim or going to court to seek financial compensation for their injuries. Please contact one of our highly regarded attorneys without delay if you or a loved one has been seriously injured or killed due to the carelessness of another.
Our trusted San Digeo County hit-and-run accident victim lawyers at Arash Law, led by Arash Khorsandi Esq., have experience and accolades advocating for accident victims, with awarded compensation totaling $400 million. Call (888) 488-1391 now or click the "Do I Have a Case?" on our website to set up a free consultation with one of our attorneys.