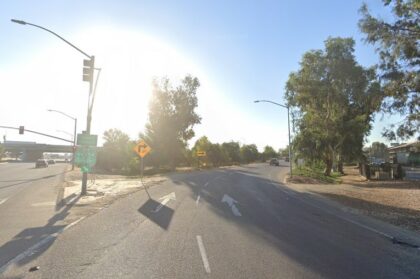 A multi-vehicle crash resulted in minor injuries and traffic delays in Kern County on Tuesday morning, February 28, 2023.
According to authorities, the collision occurred around 8:34 a.m. on southbound Highway 99 just north of Rosedale Highway.
Four other vehicles and a black Ford Explorer were involved, which led to victims sustaining minor injuries.
The vehicles clogged three southbound lanes of Highway 99.
The circumstances leading to the crash are under investigation.

Multi-Vehicle Crash Statistics
The National Highway Traffic Safety Administration reports 36,560 people were injured in car accidents, and 33,654 died.
One in four traffic accidents involving multiple vehicles results in a fatality, and 13,000 people are killed in similar situations yearly. Car accidents in California are the highest in the nation regarding deaths related to these collisions.
Multi-vehicle accidents are more likely to result in property damage and severe or fatal injuries than traffic accidents. A lack of situational awareness or control can negatively affect those around a person. It is common for these crashes to occur in these instances most of the time.
Avoid becoming involved in these catastrophic events by paying attention to the road and monitoring your speed and surroundings.
What Should You Do After an Accident
Once you have collected all the necessary information, it is a good idea to file a Police Report. It allows police to keep information on what happened during an accident on a central database, on file within the police department, and ensures that the data is saved securely in one location.
In any case, the police will often attend the scene of an accident. If they do not, you can contact your local police department by telephone or in-person to file an accident report. Therefore, if the police are off the collision scene, they will gather that information and write a police report afterward.
Trusted Car Accident Attorneys in Kern County
Accident victims may qualify for compensation when a driver causes a collision. Liability insurance is required in most states, including California.
An injured party has the legal right to claim damages for their emotional and physical suffering and economic losses resulting from the accident.
You can count on our Kern County car accident attorneys to defend your rights, given their extensive experience handling these cases. The interests of our clients are always prioritized, and we strive to obtain a maximum settlement on their behalf.
Fill out the "Do I Have A Case?" form on our website or call us today at (888) 488-1391 to speak with one of our attorneys.