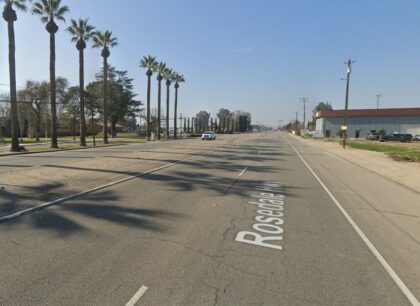 A motorcycle crash left a rider severely injured in Bakersfield on Tuesday night, February 28, 2023.
Reports indicated the collision occurred around 7:00 p.m. on Rosedale Highway near Rosedale Middle School.
According to authorities, a vehicle and the motorcyclist crashed into each other, knocking the rider unconscious.
Paramedics were called and transported the victim to the hospital. Details on the rider's condition have not been released.
Further investigations into the crash are underway.

Motorcycle Accident Statistics
It is estimated that motorcycles caused 14% of traffic fatalities, 18% of occupant fatalities, and 4% of occupant injuries in 2020, despite accounting for only 3% of all registered vehicles.
Deaths from motorcycles increased by 11% between 2019 and 2020, with a 23% increase per 100 million vehicle miles.
Motorcycle accidents can have disastrous consequences for everyone involved. Because motorcycle riders are more sensitive to impacts, they are more likely to suffer catastrophic and fatal injuries.
In addition to protecting users, wearing a helmet reduces the risk of fatal collisions, which can lead to lifesaving outcomes. Per the IIHS, helmet use reduces the risk of head injuries and fatal motorcycle accidents by 37% and 67%, respectively.
You can minimize the risk of injury by wearing gloves, jackets, pants, and shoes while riding a motorcycle.
What Do I Do Following an Accident
Law enforcement should be notified of the collision, and a report should be filed. During an interview at the accident scene, be honest about what you saw and experienced. Be mindful of your words and avoid making assumptions about things you don't understand. Anxiety and shock can make victims apologize profusely after an accident, even if innocent. The insurance company can claim that your act of kindness proves you admitted fault, so they don't have to pay out on a claim.
Due to California's high traffic accident rate, pedestrians, cyclists, and vehicle passengers have all suffered injuries. We have lawyers here to help you, no matter whether you were in a car at the time of the accident.
Our team will pursue the money you're due under the law while you focus on getting better, and we'll keep you updated along the way.
Motorcycle Accident Lawyers in Bakersfield
A motorcycle accident may make the victim terrified, upset, and overwhelmed. Such a disaster happens in a matter of seconds. In addition to the temporary loss of function, failure to receive treatment may have long-term consequences.
Immediately contact an experienced motorcycle accident lawyer with a good reputation if you have been injured in a motorcycle accident. An individual or group that harms another must make amends, intentionally or unintentionally.
It is the legal right of a motorcycle accident victim to recover restitution from those responsible for their injuries.
You can rely on our Bakersfield motorcycle accident lawyers at Arash Law, led by Arash Khorsandi, Esq., to represent you effectively in these court proceedings. On behalf of our clients, we have recovered more than $400 million in claims.
To schedule an appointment with one of our attorneys, call (888) 488-1391 or complete the online "Do I Have a Case?" form.