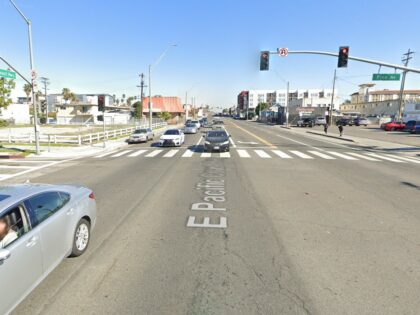 A multi-vehicle car crash caused the Pacific Coast Highway to be closed to traffic on Tuesday, February 28, 2023.
The collision occurred around 7:46 p.m. between Pacific Avenue and Pine Avenue.
Five cars were reportedly involved in a collision. The police and fire personnel arrived shortly after witnesses and observers gathered at the scene.
The authorities reported that no serious or life-threatening injuries appeared to have occurred.
The roads were reportedly reopened an hour after the collision.

Multi-Vehicle Crash Statistics
Death and serious injury from accidents occur most frequently in vehicles in the United States. More than two million people lose their lives and ten million are injured every year as a result of traffic-related incidents.
The National Safety Council said that in 2020, more lives were lost in car accidents as a result of risky behaviors like speeding, drinking and driving, and failing to wear a seat belt. Prior to that year's 8.3 percent increase, death rates had been falling for three consecutive years. In 2019, there were 39,107 fatalities attributed to car accidents in the United States. In 2020, that number rose to 42,338.
It was estimated that 3,847 people lost their lives in car accidents in California in 2020. Almost half of the fatalities (1,587 or 41%) were the result of collisions involving two or more vehicles, while more than half (2,260 or 59%) were the result of accidents involving only one vehicle.
What Should I Do After an Accident?
Contact the authorities immediately in the event of a collision involving multiple vehicles. Don't make any assumptions; just respond to the questions. Many victims will express regret regardless of their involvement in the event. If you do this, the insurance company may refuse to pay your claim.
You can get a copy of the report by contacting the proper authorities. Submit your request by filling out the form on our site. Once we have the report, we will immediately begin working on your case. Get a free legal assessment of your insurance claim from our highly regarded attorneys today.
Los Angeles County Car Accident Lawyers
If you or a loved one has been hurt in a car accident and you think you may have a personal injury or wrongful death case, we provide free consultations with one of our highly regarded attorneys. If you need help submitting an insurance claim, please call our law office right once to speak with one of our attorneys.
Our trusted Los Angeles County car accident lawyers at Arash Law, headed by Arash Khorsandi Esq., have the recognition, vast experience, and expertise to advocate for accident victims. Our clients have been awarded compensation totaling $400 million as of yet.
Contact (888) 488-1391 or click the "Do I Have a Case?" on our website to schedule a free consultation with one of our lawyers.