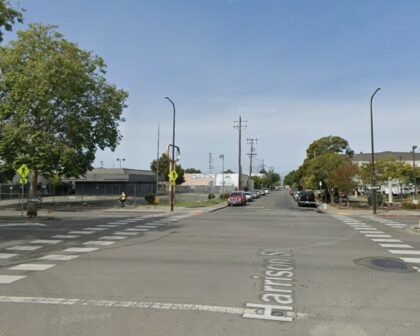 A hit-and-run crash caused by a fleeing suspect injured one Motorist in Berkeley on Wednesday afternoon, March 1, 2023.
The collision reportedly occurred around 4:45 p.m. on Harrison Street near San Pablo Avenue in northwest Berkeley.
According to authorities, they spotted a car that ran a stop sign around the area and attempted to stop the vehicle, but it sped away, colliding with a parked vehicle.
The vehicle struck another on Gilman Street, near the I-80 underpass and West Frontage Road.
As a result, the driver suffered minor injuries. Details on the victim's identity and current condition have not been released.
Following the collision, the suspect abandoned the vehicle and fled on foot, hopping a fence and running across the freeway.
The suspect, described as a man in his twenties, has yet to be apprehended.

Hit-And-Run Crash Statistics
An AAA Foundation for Traffic Safety report estimates that 680,000 people in the United States are injured or killed annually in hit-and-run accidents. Recent studies have found an increase in fatalities from hit-and-runs. As of 2020, 24% of pedestrian deaths were caused by these accidents.
When two vehicles collide, the driver drives away without stopping to assist the injured party.
Besides the pain and social and financial costs associated with car accidents, hit-and-run injuries may have negative consequences because they are frequently ignored or delayed by the victim in seeking medical attention.
Pedestrian injuries are frequently caused by distracted driving. The driver may converse with other passengers, talk on the phone, or change the radio while driving. When multitasking, you are more likely to miss someone who is crossing the street.
You can avoid accidents in these conditions by wearing bright clothing. When crossing the street, you should be cautious and make sure the approaching car can see you.
What Should I Do After an Accident?
If you have been involved in an accident, we can provide assistance in obtaining a police report.
All we need to know is what happened and where it occurred. Our next step will be to contact the appropriate parties to obtain all the necessary information.
With our help, you won't have to worry about whether your insurance will cover any injuries or damage-we'll ensure it's all covered!
Hit-And-Run Accident Attorneys in Berkeley
Injuries can range from minor to severe; even death can result from accidents. An accident caused by a hit-and-run can be terrifying. The consequences of a speeding vehicle fleeing the scene after hitting someone you care about must be considered.
Our Berkeley hit-and-run attorneys at Arash Law, led by Arash Khorsandi, Esq., have extensive experience handling these cases daily. They can fairly examine the problem and provide you with immediate solutions.
In addition to maximizing your compensation, they ensure you are reimbursed for various expenses, including medical bills, lost wages, and pain and suffering.
By working together with our legal team, we can increase your chances of achieving success in court. They are experienced in handling these situations, given their extensive trial and settlement negotiation experience.
To schedule a free case review, call us today at (888) 488-1391 or fill out our online "Do I Have A Case" link on our website.