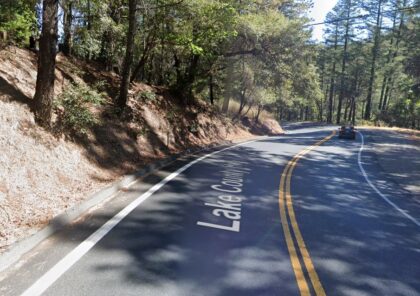 Four people sustained injuries after a two-vehicle crash in Napa County on Wednesday morning, March 1, 2023.
The crash reportedly occurred on Mount Saint Helena.
Authorities mentioned that a pickup truck and a silver Prius collided head-on, and responders were immediately called to the scene.
A CHP helicopter and a Calstar air ambulance transported two severely injured people to the hospital.
Meanwhile, two other injured people were taken to Queen of the Valley Hospital in Napa by ground ambulance.
No further details have been released, and the incident is still being investigated.

Two-Vehicle Crash Statistics
According to the Fatality Analysis Reporting System, 38,824 road accidents occurred in the United States in 2020, killing 35,766 people. In 100 million kilometers traveled, there were 1.34 casualties per 100,000 people or 11.7 deaths per 100,000.
Globally, 20 to 50 million people are injured in accidents that result in permanent disability. An estimated 3,287 people die in traffic accidents daily in the United States.
Unintentional traffic incidents result in over 10,000 fatal car accidents in California annually. This figure conveys the seriousness of the situation.
A large number of automobiles are on the road every day. The likelihood of such incidents can be reduced by not driving under the influence, using child safety seats and seat belts, increasing visibility, and installing good headlights.
How Do I Obtain a Police Report Following an Accident?
The local police department where this accident occurred can provide you with a copy of the police report. You can obtain a report copy from the police department if you provide them with all the information necessary. We can provide you with a copy of your report if the police department cannot provide one. You can do so by completing our online form.
Upon receiving your request for a copy of your report, we will begin the claims process for you. Our team will work with you until all the needed information and documentation are collected.
Car Accident Attorneys in Napa County
A car accident injury will almost certainly result in medical bills and time away from work for years. In addition, the patient may suffer from mental anguish, psychological trauma, and physical discomfort.
A lawyer should be consulted if your insurance company attempts to put you under pressure because compensation requires the participation of both parties. Using recorded testimony against you may make the liable person less culpable.
You can rely on our Napa County car accident attorneys at Arash Law, led by Arash Khorsandi, Esq., to investigate the case as soon as possible. Through the settlement process, our attorneys negotiate with insurance carriers on behalf of our clients to ensure that losses are assessed correctly.
We have successfully recovered more than $400 million for our clients in the last few years. Our firm has handled these cases for over a decade and has a solid reputation in the industry.
Call us today at (888) 488-1391 to arrange a free consultation or through our website's "Do I Have A Case?" link.