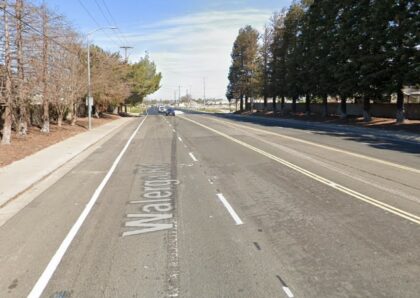 Authorities reported a multi-vehicle collision that led to possible injuries near Antelope in Sacramento County on Wednesday morning, March 01, 2023.
The California Highway Patrol stated that the nine-vehicle crash occurred on northbound Walerga Road near PFE Road, where Sacramento and Placer counties meet.
The circumstances leading to the crash are still being investigated, but several California agencies have warned about icy roads that can even be more dangerous to reckless drivers.
No further details were available on the number of people involved and the extent of possible injuries as the investigation into the crash continued.
Drivers are advised to drive slowly, especially in bad weather.

Multi-Vehicle Accident Statistics
The leading cause of accidental death and serious injury in the United States is automobile collisions. Additionally, over two million people lose their lives and ten million are injured every year due to traffic accidents all over the world.
According to data compiled by the National Safety Council, traffic fatalities spiked by 8.3% in 2020, reversing a three-year downward trend. In 2019, there were 39,107 people killed in car accidents across the United States. This number had risen to 42,338 by 2020.
In the year 2020, 3,847 people died in car accidents in the state of California. Of the total number of fatalities, 2,260 (59%) were the result of accidents involving only one vehicle, while 1,587 (41%) occurred in collisions involving two or more vehicles.
What to Do After a Car Accident
If you or a loved one are involved in a car accident, you should contact the police immediately. Always tell the truth and never make assumptions when dealing with authorities or insurance companies. Victims may express remorse even if they played no role in causing the incident. This action may cause the insurer to deny the claim.
To obtain a copy of the report, please contact the appropriate divisions. The online form is also available for your completion right here. As soon as we can get our hands on the report, we will begin working on your request. One of our top lawyers will review your insurance claim at no extra charge.
Car Accident Lawyers in Sacramento County
Anybody injured or lost a loved one in a car accident and thinks they may have a case for personal injury or wrongful death is welcome to contact us for a free consultation. If you have any concerns or would like to speak with an attorney before filing an insurance claim, please do not hesitate to get in touch.
Our trusted Sacramento County car accident lawyers at Arash Law, led by Arash Khorsandi Esq., have the recognition and vast experience to advocate for accident victims, with awarded compensation totaling $400 million as of yet. Contact (888) 488-1391 or click the "Do I Have a Case?" on our website to schedule a free consultation with one of our lawyers.