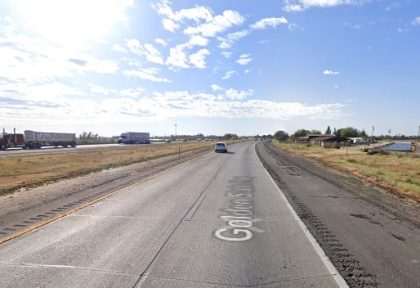 According to the California Highway Patrol (CHP), one man identified as 25-year-old Ryan M. was killed in a fatal two-vehicle crash near the Red Bluff Walmart Distribution Center on Wednesday, March 2.
The fatal crash occurred around 12:40 p.m. on Highway 99.
Officials say 56-year-old Charles W. of Ramona, CA, was driving south in a semi-truck on 99 West around 40 miles an hour.
The CHP reports that Myerssias was going north on 99 at an unknown speed and for unknown reasons when one of the drivers crossed the divider line and the two vehicles crashed head-on.
According to officials, the crash remains under investigation.

Two-Vehicle Crash Statistics
Recently, the number of car accidents has risen in the United States. A total of 33,654 people lost their lives in car accidents in 2018. A whopping 36,560 people lost their lives in car wrecks.
On California's massive and congested highways, fatal car accidents are common. Due to high-speed driving and truck accidents, a number of people are killed on California's highways each year.
According to the Office of Traffic Safety (OTS) study, 57% of Californians believe that driving ten miles over the speed limit on the state's freeways is acceptable. Over 40% of those surveyed thought they were unlikely to be ticketed for driving ten miles over the speed limit.
A variety of factors, including distracted driving, intoxication, and fatigue, contribute to these accidents.
Tehama County Car Accident Lawyer for Victims of Fatal Head-On Collisions
It is advised to file a lawsuit in order to protect oneself from financial ruin while the investigation takes place. Those responsible for the victim's medical expenses, lost wages, emotional damage, and pain and suffering will be held accountable by law.
Wrongful death auto accident lawsuits can also help pay for the high medical bills and other expenses that were incurred because of the incident. Financial assistance can also be provided to those who have lost their income due to an injury or a sudden death. Legal action could also help prevent future tragedies like this from occurring.
It is common for the family members of those who died in a car accident to suffer both emotionally and financially as a result of the accident. This is why our Tehama County car accident lawyers at Arash Law are prepared to aggressively protect your rights and recover the compensation you deserve.
You can reach Arash Law by phone at (888) 488-1391 or by e-mail to schedule a free no-obligation evaluation of your fatal car accident case.