Two unidentified men were killed following a fatal traffic collision in Oxnard on Wednesday evening, March 2, 2022.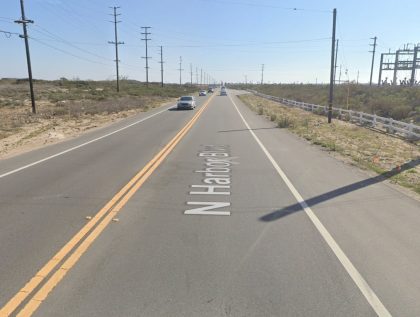 The fatal accident occurred at approximately 5:30 p.m. in the 300 block of North Harbor Boulevard, just south of Gonzales Road.
A northbound Subaru was traveling on North Harbor Boulevard when, for unclear reasons, it veered onto the right dirt shoulder, overcorrected, then drove into the path of southbound vehicles.
The Subaru then collided head-on with an oncoming southbound Ford Explorer carrying four passengers at the time of the accident.
Unfortunately, the Subaru driver and a male passenger inside the Ford were pronounced dead at the scene.
Meanwhile, the Ford driver and two other passengers were rushed to an area hospital for treatment. They sustained non-life-threatening injuries in the crash.
The California Highway Patrol is further investigating the cause of the accident.


Fatal Two-Vehicle Collision Statistics
A traffic accident can change a victim's life in a snap of a finger. Unfortunately, cars have become so common in our lives that many drivers are unaware of how dangerous they may be and how deadly car accidents can be.
Vehicle-related deaths and injuries have risen considerably in the United States over time. According to the National Safety Council (NSC), over 38,000 Americans died in car accidents last year.
In California, drivers encounter various dangers. A car accident can happen in the blink of an eye on California's roadways, so be extra cautious, advise the locals.
According to California's OTS (Office of Traffic Safety), 3,563 people died in car accidents in 2018. Countless people have been left reeling from grief and the shock of a devastating loss due to California's deadly accidents.
They are getting behind the wheel while texting, intoxicated driving, and driver over fatigue are some common reasons why car accidents occur.
Collision Lawyers for Victims in Ventura County
If a loved one was killed in a car accident, you should immediately contact an experienced fatal car accident attorney. The insurance company will launch an investigation as quickly as possible for the driver who caused the crash. They're serious about what they're saying. You should take yours seriously as well.
It's difficult to handle a wrongful death claim for a deadly car accident on your own, especially if you don't have any legal knowledge. It would be fantastic if you and your family had access to a fatal car accident attorney.
Accidents in cars can occur for a variety of reasons. Many of them are caused by another driver's carelessness or irresponsibility. An experienced fatal car accident lawyer can serve as your legal advisor and advocate following a catastrophic vehicle accident.
Our Ventura County collision lawyers at Arash Law can handle any of your legal concerns. To book your free, no-obligation fatal car accident case evaluation, call Arash Law at (888) 488-1391 or contact us online.