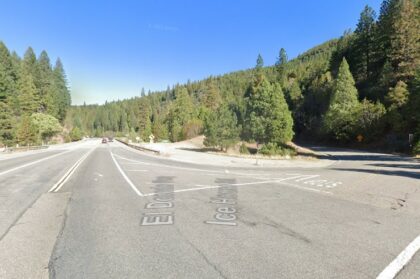 One person was killed following a two-vehicle collision in El Dorado County on Thursday afternoon, March 02, 2023.
According to the California Highway Patrol, the fatal crash occurred at about 3:20 p.m. on Highway 50 near Ice House Road, east of Pollock Pines.
The responding officers did not provide right away how the collision happened, but two unspecified vehicles were reportedly involved.
The collision resulted in one fatality. No further information on the victim's identity and the number of people involved was released.
The deadly collision is currently the subject of an investigation by the authorities.

Fatal Two-Vehicle Accident Statistics
In the United States, automobile accidents are the leading cause of unintentional death and serious injury. Every year, road accidents cause almost ten million injuries and more than two million deaths worldwide.
According to the National Safety Council, road deaths reported in 2020 saw an 8.3% increase after three years of a downward trend. In 2019, there were 39,107 people killed in car crashes in the United States. The number had risen to 42,338 by 2020.
In the year 2020, 3,847 individuals in the state of California were killed in automobile accidents. Accidents involving two or more cars accounted for 1,587 (41%) of the total fatalities, while incidents involving only one vehicle accounted for 2,260 deaths (59%).
What to Do After a Car Accident
If you or a loved one has been in an automobile accident, it is imperative that you contact the authorities immediately. Being truthful and not making any assumptions is crucial when speaking with law enforcement or an insurance company. It's possible that the victims will apologize, even though they had no part in what happened. Such conduct may provide the insurance company grounds to deny the claim.
Contact the appropriate departments to request a copy of the report. This website also features a brief online form for your convenience. Soon as we have access to the report, we will begin working on your request. One of our top-tier attorneys will review your insurance claim at no cost to you.
Car Accident Lawyers in El Dorado County
Anybody who has been wounded or lost a loved one in an auto accident and thinks they may have a case for personal injury or wrongful death is welcome to contact us for a free consultation. If you have questions or would like to speak with an attorney before filing an insurance claim, please do not hesitate to get in touch.
Our trusted El Dorado County car accident lawyers at Arash Law, led by Arash Khorsandi Esq., have the recognition and vast experience to advocate for accident victims, with awarded compensation totaling $400 million as of yet. Contact (888) 488-1391 or click the "Do I Have a Case?" on our website to schedule a free consultation with one of our lawyers.