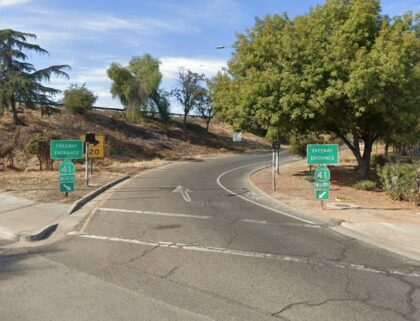 A bus crash led to several students being hospitalized in Fresno on Thursday, March 2, 2023.
According to authorities, the collision transpired in the afternoon on northbound Highway 41, just south of Shields Avenue.
Reports stated that the bus was carrying 25 students when it collided with another vehicle.
The bus pulled off the highway and waited for emergency personnel to arrive.
Several students were taken to the hospital for pain, but no serious injuries were reported.
Officers say the other driver did not stop, and further details on the circumstances of the crash are underway.

Bus Accident Statistics
According to the Federal Motor Carrier Safety Administration (FMCSA), 232 people were killed in bus accidents in 2017. Compared to 2016, fatal bus accidents decreased by 1%.
Commuter buses accounted for 13% of all bus accidents that killed passengers between 2007 and 2017. Around 40% of the buses were school buses, with the remaining 35% being public buses. Across the United States, 13 intercity buses were involved in tragic accidents in 2017. Bus accidents have been at their lowest since the FMCSA began keeping records.
The National Safety Council (NSC) reported that 117 people were killed in school bus accidents in 2018. During the same period, 277 people were killed and 3,939 injured in California.
Most bus accidents are caused by human error. Bus drivers who fail to pay attention or perform their duties can cause an accident. A bus accident can also result from negligence, such as failing to maintain the vehicle properly or providing proper training to bus drivers.
What To Do Following an Accident
The first thing you must do after a collision is to stop. Hit-and-runs are severely punished under the law. When anyone is killed or injured in a crash and law enforcement is not present, the police or CHP should be notified immediately. Drivers of vehicles involved in collisions that are physically unable to report the crash to police or CHP must have any occupants in the car make the report instead.
Your vehicle should be moved off the road if there are no injuries or fatalities. The authorities may impound vehicles that are not driven or removed from the street or highway.
Reliable Bus Accident Attorneys in Fresno
Legal counsel should be sought as soon as possible following a bus accident. You may be pressured to accept far less compensation by insurance companies or other parties allied with the bus company.
Establishing liability is usually more complicated when a bus accident occurs than a car accident. In addition to the driver, several other parties may be held responsible, and many may be jointly responsible for your injuries.
You can rely on our Fresno bus accident attorneys at Arash Law, led by Arash Khorsandi, Esq., to conduct an immediate investigation to determine the cause of the accident. Our legal professionals will walk you through the steps necessary to ensure the success of your case.
If you have been injured in a California bus accident, contact us at (888) 488-1391 or fill out our "Do I Have A Case?" form.