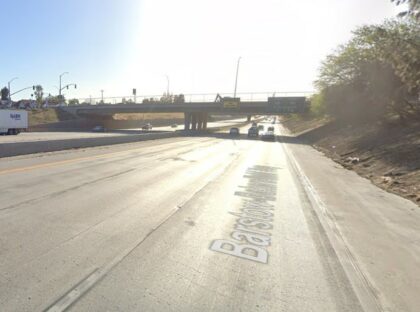 One person sustained severe injuries after a multi-vehicle collision in Bakersfield on Thursday afternoon, March 2, 2023.
Reports indicated the crash occurred around 3:46 p.m. on westbound Highway 58 at Chester Avenue.
According to authorities, three semi-trucks and several vehicles were involved. One victim was rushed to the hospital after sustaining severe injuries.
Officials also added that one vehicle was on fire.
Motorists were advised to expect delays in westbound traffic due to the crash.
The cause of the collision remains unknown at this time.

Multi-Vehicle Collision Statistics
In terms of injuries and fatalities, car accidents outnumber all other types of accidents among Americans. Traffic accidents kill or seriously injure nearly 200,000 people annually.
As per the National Highway Traffic Safety Administration, a car accident occurs every 60 seconds (NHTSA). In 2016, over 3,300 people were killed in car accidents in California. Human error is responsible for more than 94% of all accidents.
A multi-vehicle accident involves three or more vehicles. Six vehicles could be entangled in the ruins of a car accident.
Traffic accidents are less likely to result in fatalities, serious injuries, or property damage than multi-vehicle collisions. Those nearby may be injured if someone loses control or has poor situational awareness. The likelihood of such a crash occurring is higher in most cases.
What Should I Do After an Accident?
We understand this is a difficult time for you. We can assist you with obtaining a police report. With our help, you can get the information from the right people. Afterward, you can initiate the claims process and pursue compensation for your injuries.
Our team will handle everything for you, including filing your claim, so you don't have to worry. In addition, we will assist you in obtaining payment from the responsible party's insurance company for all of your medical bills.
Feel free to contact us with any questions or concerns about moving forward after an accident like this.
Trusted Car Accident Lawyers in Bakersfield
Car accidents cause both physical and psychological pain to everyone involved. Care costs and lost productivity must also be considered.
If a member of your family suffered a motor vehicle accident injury, you might be entitled to compensation. It is well known that attorneys play a crucial role in obtaining a settlement in state civil courts.
Contact our legal team today for a free initial consultation and case evaluation following an accident. Our primary goal is to fulfill our client's needs and ensure their fair compensation.
You can rely on our Bakersfield car accident lawyers at Arash Law, headed by Arash Khorsandi, Esq., to assist you with these legal proceedings due to their extensive experience. Our California clients have received more than $400 million in compensation.
For a free case evaluation with our legal team, call (888) 488-1391 or complete the "Do I Have A Case?" form on our website.